By Pranjali Wakde
The 20th century gave birth to many great authors and while all of them are amazing in their own way, no one can reach the genius of Toni Morrison! One of the most influential personalities in literature, Toni Morrison was everything patriarchy would willingly try to squash out – a black woman writer. It is, therefore, inspiring to see how she defied all the odds and achieved great heights, including winning prestigious awards, such as the Pulitzer Prize in Literature, the Presidential Medal of Freedom and not to forget, the Nobel Prize in Literature.
Even if she is, unfortunately, not among us anymore, her essence, her legacy still lingers – and will continue to linger among us – in the form of novels. Her novels are enchanting in the way they are written, offering flawed characters, complex narratives in simple words and most importantly, themes of identity, community and freedom, all of which is then splashed with the shades of racism. Even more unique was her use of a particular oral narrative technique – which has a special place in the African-American oral tradition – relying on repetition, re-memory and a shifting narrative voice.
Words aren't enough to fit Morrison's erudite presence, but this quote by Dwight Garner, an American journalist, would suffice – "Morrison had a superfluity of gifts and, like few other writers of her era, bent language to her will. Her prose could be lush, or raw and demotic, or carefree and eccentric, often on a single page. She filtered folklore, biblical rhythms, dreams, choral voices and a steep awareness of history into her work. In the best of her 11 novels … she transmuted the basic matter of existence into profound works of art."
Morrison wrote only eleven novels in her literary career, all of them are as meaningful as they are fascinating. And while it made it harder to pick the best five – here they are!
The Bluest Eye (1970)

In 1970, Morrison entered the world of novels, armed with The Bluest Eye, the tale of a black, 'ugly' girl, Pecola Breedlove, who believes having blue eyes would solve all her problems. It is a highly nuanced novel, where Morrison relies on symbols to handle the difficult themes in an unabashed but subtle way. The most natural symbol is the blue eyes – also present in the title – that stand to represent beauty, white privilege and freedom, something Pecola doesn't but wish to possess. For such a perfect debut work, it is pleasantly surprised to find out that Morrison wrote bits and pieces of the novel on scraps of paper and kitchen counters while taking care of the household.
Song of Solomon (1977)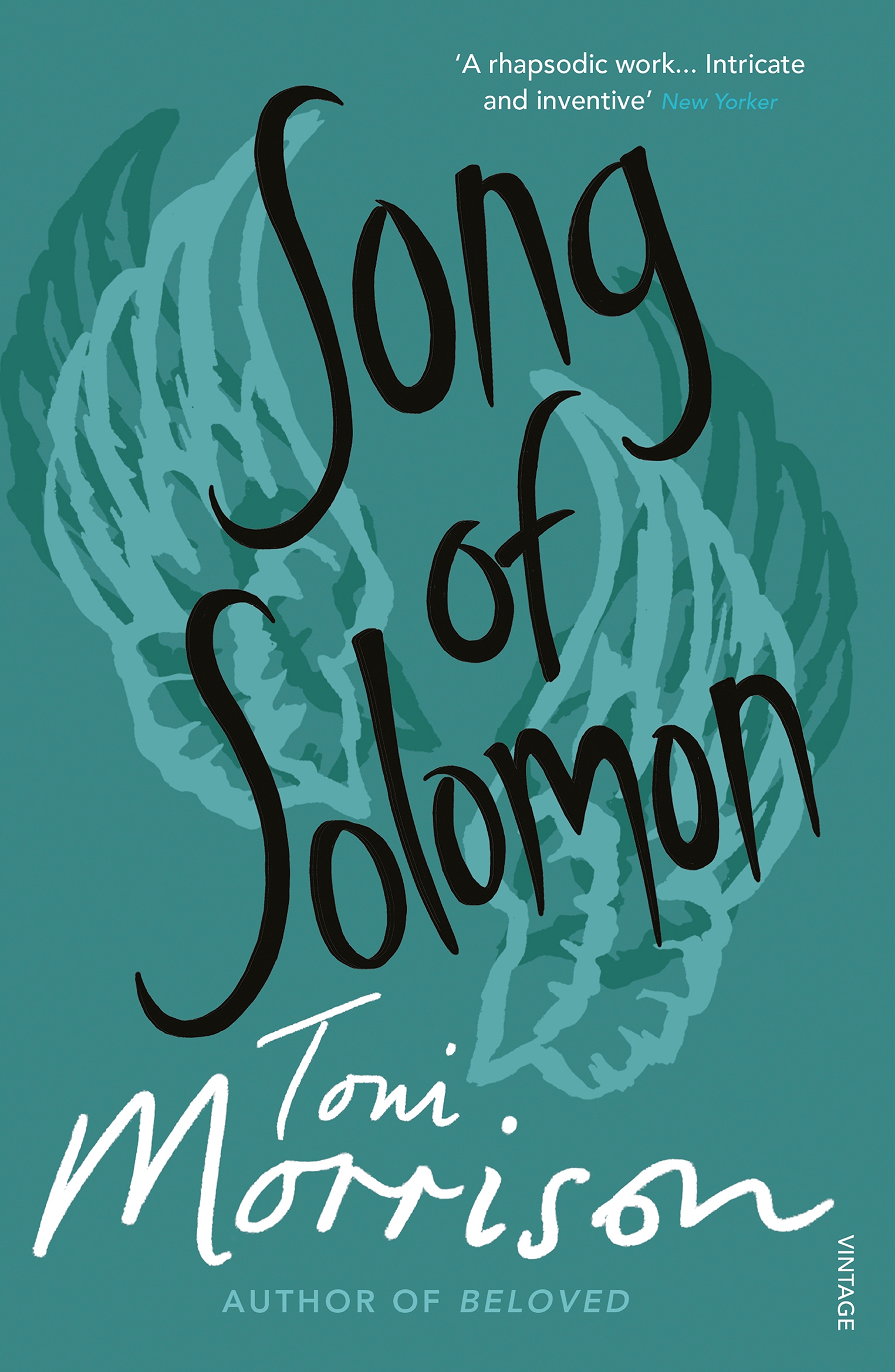 Imagine writing a novel so beautiful and influential that a band actually names itself after the main character. That's what Songs of Solomon, Morrison's third novel published in 1977, did to the American punk rock band, The Dead Milkmen. The novel tells the story of Macon 'Milkman' Dead III, an African-American man, as he battles his way through his spiritually and mentally handicapped existence. Morrison weaves magical realism, mythography and folklore throughout the narrative, infused with her trademark language and stark depiction of identity conflict. Song of Solomon was not only honoured with the National Book Critics Circle Award but also appeared in the book club segment of Oprah Winfrey Show – rightfully so!
Tar Baby (1981)
Many novels and movies have always explored the relationship between lovers from different classes. But no one has described it as beautifully as Morrison, in Tar Baby. This 1981 novel narrates to us the love story of Jadine, a privileged, beautiful model from Paris, sponsored by a white family into affluence and Son, a worker – who works for the same white family – from Florida. They come together as star-crossed Black lovers, but their bond gets sour when they are forced to question their individual, deep-rooted perceptions about the world and relationships. The novel explores racism that acts as an intrinsic quality colouring the American society. And even though this theme is recurring in each of her works, Tar Baby remains a fresh and interesting read.
Beloved (1987)
It's for a reason that Morrison's Beloved won the Pulitzer Prize in Fiction in 1988. It seems like a deceptively simple story at first, where a formerly slaves' family are suddenly being haunted by a spirit, who is believed to be their eldest daughter's.  However, diving deep into it reveals to us the grim and ironically enough, haunting picture of American slavery and the pain and psychological torture that accompanied it. The most fascinating point is that it is based on a true experience that Morrison read in a newspaper, titled "A Visit to the Slave Mother who Killed Her Child". Reading Beloved can be summarized in just one word – surreal.
A Mercy (2008)
While all her novels are simply amazing, A Mercy deserves its place on this list. The story is layered artfully, set in the simple and disease-ridden Virginia of the 17th century.  New immigrant merchant Jacob Vaark runs a farm and four women who, drifting aimlessly in this alien environment, find their anchor in Vaark. They are, however, left bereft again when Vaark dies and the responsibility to save them falls on Florens, a young girl bought from a debtor. What sets the novel apart from others is the enchanting display of racism in primitive America, along with themes of female victimization, early religious practices and self-enlightenment. Perhaps that is why it was included in "10 Best Books of 2008" by the New York Times Book Review.
When you read her novels, it becomes clear that Toni Morrison was, is and will always be one of those blessed writers, who effortlessly pour their heart out whenever manned with a pen. Maybe it was her own experience that made her write or some divine calling – whatever it is, the entire world is fiercely glad for Toni Morrison's magnanimous literary presence.
A Mercy
,
Beloved
,
Song of Solomon
,
Tar Baby
,
The Bluest Eye