If you sit down one day to list all the romance tropes, you will need more than a few hours, if not the whole day. Enemies to lovers, soul mates, stuck together, a love triangle – there are just so many to choose from. But the one every other reader is recommending lately is the billionaire romance trope!
Billionaire romance is where one character from the couple is an actual billionaire! Mostly, it is the male protagonist – thanks, patriarchy – paired with a love interest who hails from a lower-class family. Bada Bing! That two find their love in each other and typically goes through a trial period before they can be together. Themes such as the age gap, financial dependency, and intimacy are usually common in this trope.
This ever-growing genre has gained a lot of readers over the years, with much of the audience being adults. And now, the year 2023 introduces a few more titles to the Billionaire Romance collection, some of which are:
Final Offer – Lauren Asher
Part 3 of Dreamland Billionaire
Published – January 31, 2023.
Final Offer serves you the filthiest story ever, with a touch of heart-bursting moments! Lauren Asher introduces us to Callahan and Alana and their complicated love story in the small town of Lake Wisteria. Cal vowed to never step into this town after he broke Lana's heart. But that changes when he receives his grandfather's will, instructing him to spend a month in their lake house before he can sell it.
Unfortunately, that is also where Lana lives – with her daughter, Cami. Now, not only do they have to face their past and the mistakes they made, but they also have to parent Cami together. Their relationship is one of the most complicated ones, with Cal being an alcoholic and Lana still suffering the effects of an abusive ex.
As the final instalment in the Dreamland Billionaire series, Final Offer was a highly anticipated novel. And it fulfilled all the wishes readers had! Along with the easy chemistry and undeniably hot smut, the book also focuses on how addiction affects your life drastically, how it is to be a single parent to a kid you didn't birth, and how you can find your family in other people.
It's the perfect end of the series, and many readers will agree with that!
The Right Move – Liz Tomforde
Part 2 of Windy City
Published – February 7, 2023.
The Right Move is a combination of the most delicious romance tropes ever. These include roommates, fake dating, forced proximity, the best friend's brother, and a billionaire (basketball) romance! Ryan Shay is, you can say, a lone wolf. He might be the newest Captain of the Devils (the NBA team of Chicago), but he is unhealthily focused and unapproachable. It is when the team's General Manager points this out does he realise he needs to change his image. How will he do that? By convincing Indigo – his sister's best friend and the new roommate – to fake date him, of course!
And it is not an easy path – Indy is messy, emotional, and going through a tough time. But their reluctant relationship gradually bloomed into the softest love you will ever read. Usually, a romance fiction book tends to lean on the dramatic side. But this one was the right amount of cheesy and theatrical, with little details that show their quiet-yet-loud love. In fact, their bond is so well-executed that you can't help but fall for them.
Don't worry, though! There is the perfect number of smut scenes, which will have you swooning all over our billionaire hero. And the cherry on top? Indy thrives on reading smut too!
Brutal Billionaire – Laurelin Paige
Part 1 of Brutal Billionaires
Published – March 5, 2023.
Laurelin Paige wrote Brutal Billionaire to give you one of the hottest stories of the year! This one takes us into the filthy rich world of Holt Sebastian, the CEO of the Sebastian News Corp. He lays his eyes on Brystin Shaw, a television anchor who aims to have her own show. Holt offers to fulfil her dreams on one condition – that she gets in his bed. But Brystin is reluctant to take the deal because she is married, to the producer of her show, nonetheless!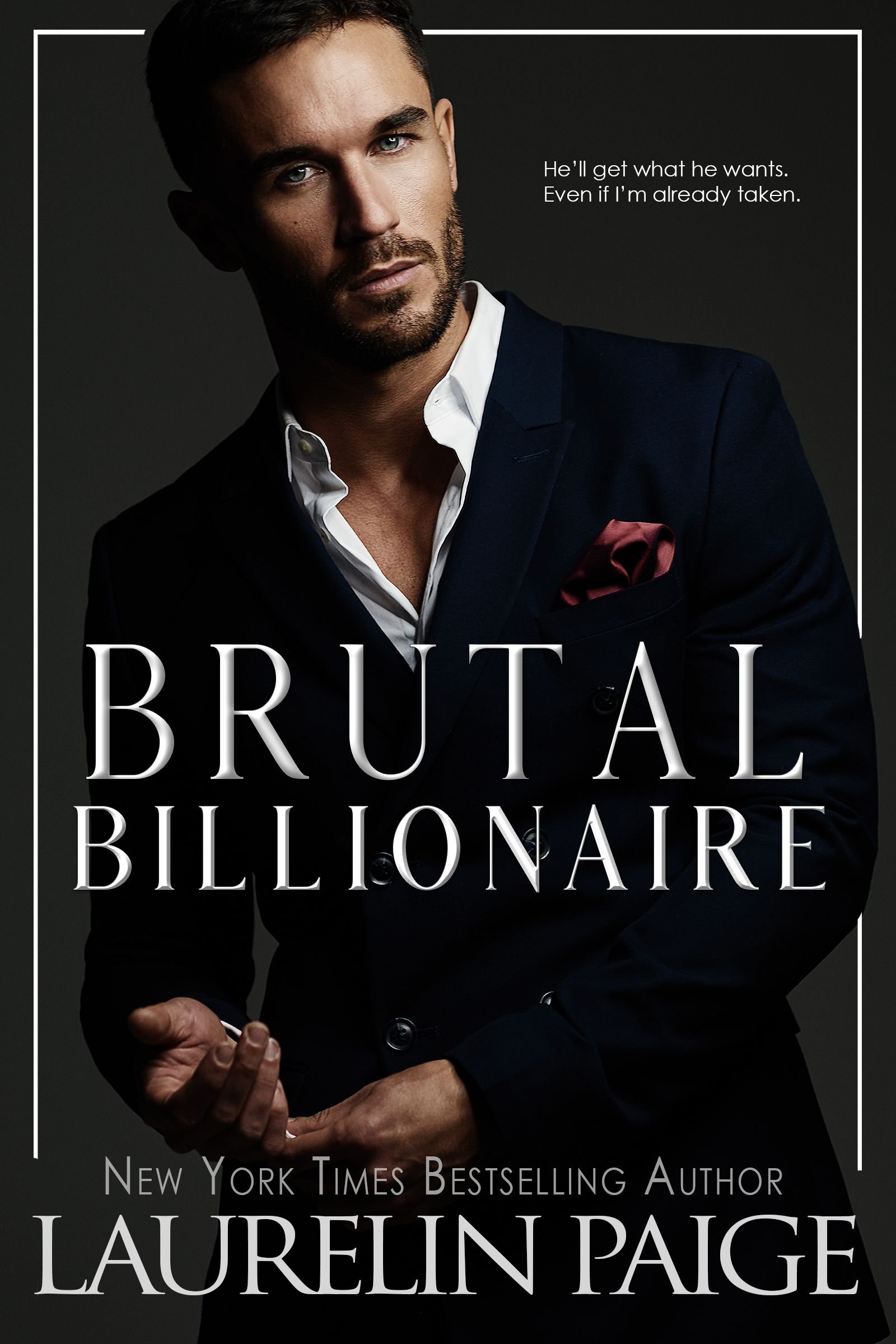 Brystin is fierce and career-oriented, and Holt is gorgeous, calculating, and powerful – and together, they make the hottest couple in town. While the smut scenes are off the roof with their hotness, what readers love about the story is their chemistry. Brystin and Holt loved to pick each other's brains. And knowing that intellect is his turn-on, it doesn't come across as a surprise that they fall for each other.
This novel is the first instalment in the Brutal Billionaires series and is set in the Dirty Universe. But you can still read it as a standalone, where you are treated to an interesting storyline, a strong set of characters and many taboo themes. All in all, this book will take you on a sexually-charged, emotionally-overwhelming ride!
Highest Bidder – Sara Cate
Part 5 of Salacious Players Club
Published – March 24, 2023.
If you are a fan of the Salacious Players' Club series, then you already know the recently released instalment – Highest Bidder! Readers meet Daisy, a bartender working at the hottest sex club in the area. After losing a bet with her fellow bartender, she has to auction herself off to the highest bidder for a date. Her bidder turns out to be the literal daddy of the book, Ronan Kade. He is a billionaire, a pleasure dom, and looks so hot that their age gap just flies out the window.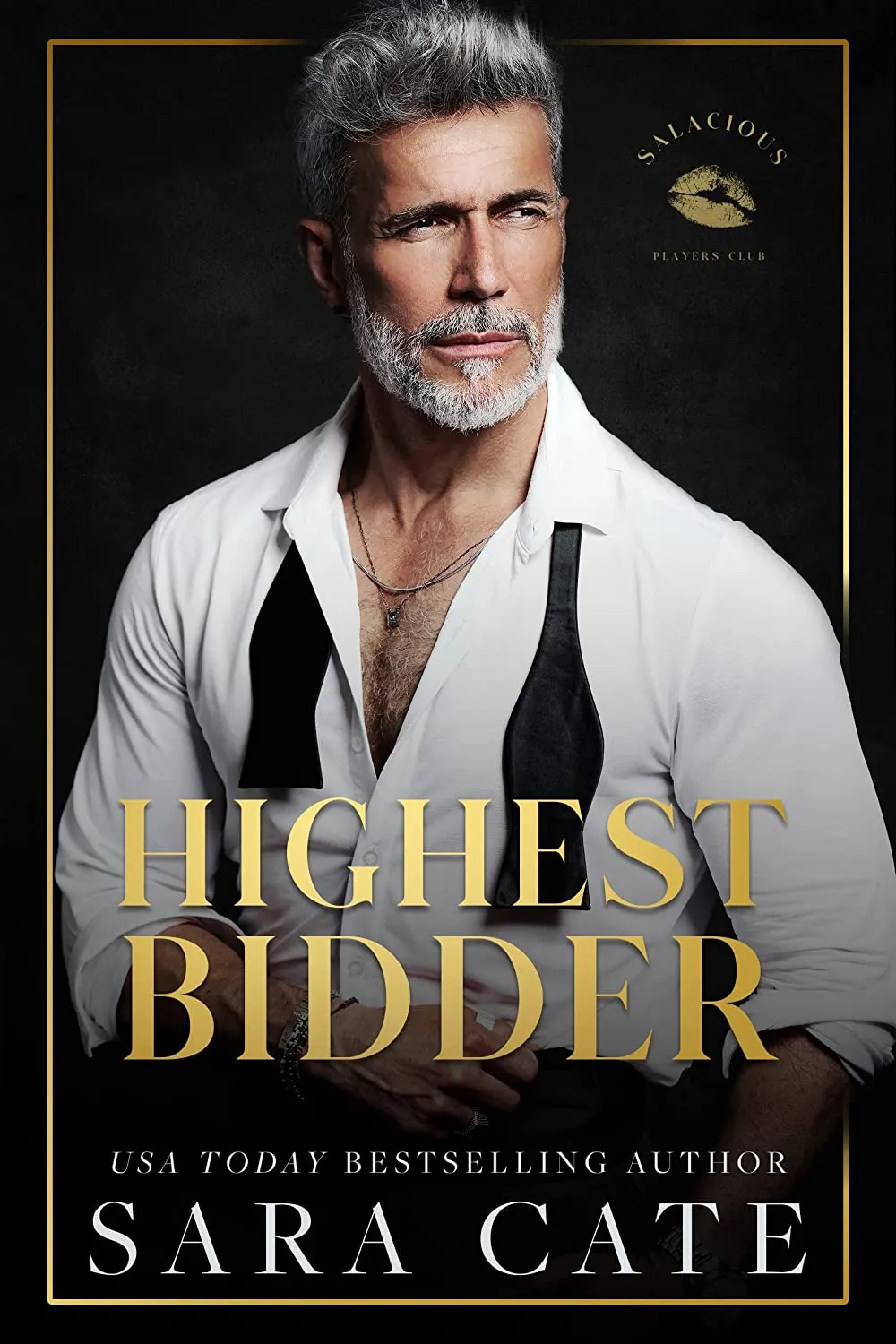 Going on a date makes them fall into an instant romance, but there is just one problem – Daisy has a secret. Her mother and Ronan used to date before she died, and her new lover doesn't have an idea at all!
The connection between the characters may be quick, but it is surprisingly emotional. Theirs is a dom/sub relationship, with a heavy focus on daddy kink. If you are into this, the spicy scenes will make your toes curl. But Cate balances the smut with emotional backstories and soft scenes. Though many readers found the ending rushed and a bit anti-climactic, Highest Bidder will pluck the strings of your heart (and body)!
Hello Billionaire – Kelsie Hoss
Part 1 of the Hello Series
Published – March 31, 2023.
Hello Billionaire has it all – a dash of grumpy/sunshine trope, single mom, plus-sized character, and a hot as hell billionaire! In Kelsie Hoss' new novel, the author introduces us to Farrah, a newly-divorced mom in desperate need of a job. She finally bags an interview as an interior designer for a billionaire's new hotel. That billionaire is none other than Gage Griffen, a sexy workaholic who takes an instant liking to the heroine. Now, Farrah has to balance her new job, her three adorable little monsters, and her slowly-growing attraction to her grumpy boss.
Unlike other books, this isn't smutty from start to finish – though those scenes are compelling! Moreover, it is more about showcasing the intricacies of a failed marriage, how it is to be a mother, and the need to perform well at the new job. On top of that, their relationship is surrounded by doubts and questions that seem highly realistic and, thus, relatable. In fact, both the characters have their own issues – Farrah's body image issues and Gage's workaholism. But they make it work – and beautifully so!
This heartfelt novel is one of the best stories to combine grumpy/sunshine and billionaire romance. More importantly, though, the couple gets the happy ending they deserve!
Just One Fling – Carly Phillips
Part 9 of the Dirty Dares (Spin in the Dare & the Original Dares Series; Spin-off of the Kingston Family)
Published – April 18, 2023.
 A dash of sweetness, a touch of angst, and a whole lot of personal secrets – that's what Just One Fling is all about! The heroine, Winter Capwell, was just going to interview billionaire Harrison Dare for a story. That, however, turns into a summer fling and leads to accidental pregnancy. They may be tied together because of the pregnancy, but their underlying attraction brings them closer than ever. Even after being against relationships, they give it a try – and, well, you know what happens next!
This book is definitely not something you can read as a standalone. It is a part of the Dirty Dares series, focusing on the Dare family that appears in the Kingston Family series. These two characters have appeared in the previous books, which led the readers to get excited about this pair. Needless to say, Carly Phillips definitely delivered here!
Winter's feisty yet lovely personality meshes well with Harrison's sexy and broody charm. Their sensuous chemistry is evident in the intimate scenes peppered generously in between the pages. But what takes this story to the next level is the other themes – family drama, commitment issues, betrayals, and a stalker!
King of Pride – Ana Huang
Part 2 of Kings of Sin
Published – April 27, 2023.
Ana Huang is known to write about alpha billionaires who can make you feel hot in a matter of seconds. Kai Young, the lead of King of Pride, is no exception to this! Kai is about to become the CEO of the billionaire empire and can't afford to have any distractions. But, as these stories go, his distraction comes in the form of Isabella Valencia. She works as a bartender at the elite club he is an exclusive member of. As a result, he is off-limits for her, but their forbidden romance blooms anyway!
Kai is intellectual; Isabella is bold and impulsive. For such an extremely opposite pair, you must be expecting some kind of power play here. But, thankfully, their relationship is healthy. He is just the right amount jealous and possessive, as well as supportive of Isabella's chaotic decisions. Sure, there is the forbidden aspect, but you will never see miscommunication, toxicity, and discomfort in their bond. Just this point will make the book a hit with every reader – the others are just the cherry on top.
This impressive book is just the second part of the Kings of Sin series. If you love this instalment, make sure to read the rest, too – they are based on the seven sins!
Sexy, emotional, and a quick read, these novels will help you keep the spice in your life alive. So, if your to-read list of smutty billionaire romances is dwindling, you can fill it up with these new releases!