No reader can resist the appeal of well-planned heists. A skilled suicide squad executing their evil plan successfully – who can hate such a story? Heist fiction has been around for years but often gets overshadowed by the more popular genres. But the fact that novels with heists are an exciting read is agreed upon universally!
If you love books like this or want to try reading once – but don't know where to start – listed below are eight novels featuring heists. A high-stake break-in found family and an engaging narrative: these stories have it all and some more.
Six of Crows – Leigh Bardugo:
Nothing is deadlier than someone cold, calculating and has a penchant for heists! This someone is none other than Kaz Brekker, the protagonist of Six of Crows. Deemed to be the criminal prodigy, he couldn't let go of the chance that'll make him richer than ever – carrying out a flawless heist! But he realizes he will need help – which comes in the form of his own suicide squad.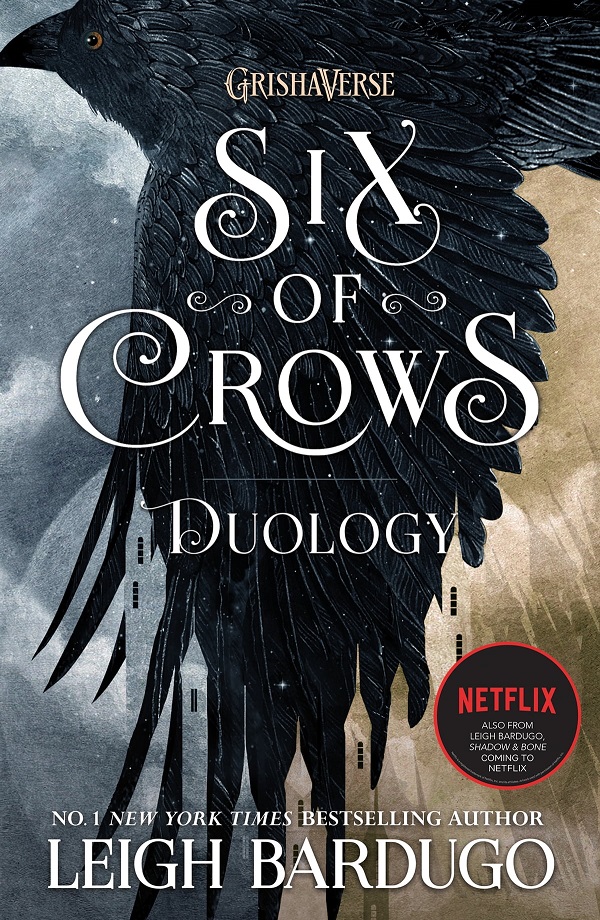 Will this deadly bunch perform the trickiest heist? Only reading the novel to completion will tell you that! What you can know right now is that it is the first novel in the series of the same name by Leigh Bardugo. Along with an intriguing break-in, the book also has excellent world-building, plot twists and LGBTQ+ representation! More importantly, though, it's the characters – their backstories, character arcs and their bond with each other – that make this book so much better!
Highlights – Well-developed characters, interesting break-in plot, set in Grishaverse.
The Great Train Robbery – Michael Crichton
Crichton's The Great Train Robbery may have the simplest book covers, but the story inside is legendary! This historical novel, published in May 1975, is inspired by the Great Gold Robbery, the gold heist of 1855. The changes are prominent in the names and the historical events, but the thrill of the original heist is the same, maybe even doubled!
We meet Edward Pierce, the master thief who can steal anything from anywhere. All he wants to do now is plan the perfect heist of stealing a big gold shipment. The problem? He is not sure how to navigate through the steam locomotive, the place of robbery. Edward enlists a couple of rogues to assist him. Together they pull off a theft that has the world stunned into silence.
Highlights – Based on real-life events, a classic theft planning, twists you never saw coming!
The Lies of Locke Lamora – Scott Lynch:
Starting off the Gentleman Bastard series is The Lies of Locke Lamora, Scott Lynch's debut novel. It is set in the city of Camorr, where a team of elite con artists take eat the rich very seriously. One of these Gentleman Bastards is Locke Lamora, an orphan turned thief turned the leader of this team. Their criminal activities go on smoothly in the city's underbelly – until the ruthless Gray King appears on the scene.
The narrative jumps between the present events and the past, shedding light on the characters' backgrounds and personalities. It also features dark humour, danger, double crosses, and heists, of course. Adding more to it is the fantasy aspect, highlighted by a delicate system of magic!
Highlights – Fantasy elements, rounded and well-written characters, heists with twists, turns and double-crosses.
The Hunter – Richard Stark:
It was way back in 1962 that Richard Stark – pseudonym of Donald E. Westlake – wrote The Hunter. Since then, his protagonist, Parker, has appeared in more than 24 books, charming readers endlessly. But he is not a conventional hero; Parker is a professional armed robber who is an expert in large-scale crimes. Unlike other heist novels, this one starts with the aftermath of a heist gone wrong. Parker is shabby and broke – and on a hunt to find out the people who betrayed him. But, on the way, he pulls a flawless reverse heist. A robbery targeting The Outfit, an organized crime group.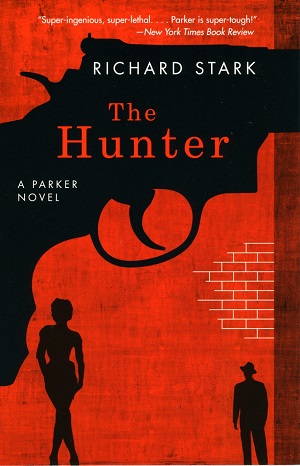 It is a novel about a compelling sociopathic hero, an ice-cold, stark personality floating around in the middle of a bloody narrative. This effect is delivered even more intensely by the way it is written – it is efficient and action-packed. It is, therefore, not a surprise to see Parker become one of the popular literary characters!
Highlights – Interesting plot, sparse, action-packed prose, the badass main character.
A Million to One – Adiba Jaigirdar:
There are fewer heist works where women make up the whole heist team, much less be the mastermind. Adiba Jaigirdar remedies that through her book, A Million to One. It brings together the most unusual of the teams: Josefa, a thief; Emilie, a painter; Hinnah, an acrobat and Violet, an actress. They are after Rubaiyat, a book actually studded with jewels. The catch is that it is on RMS Titanic – and that means readers are in for a Titanic Heist!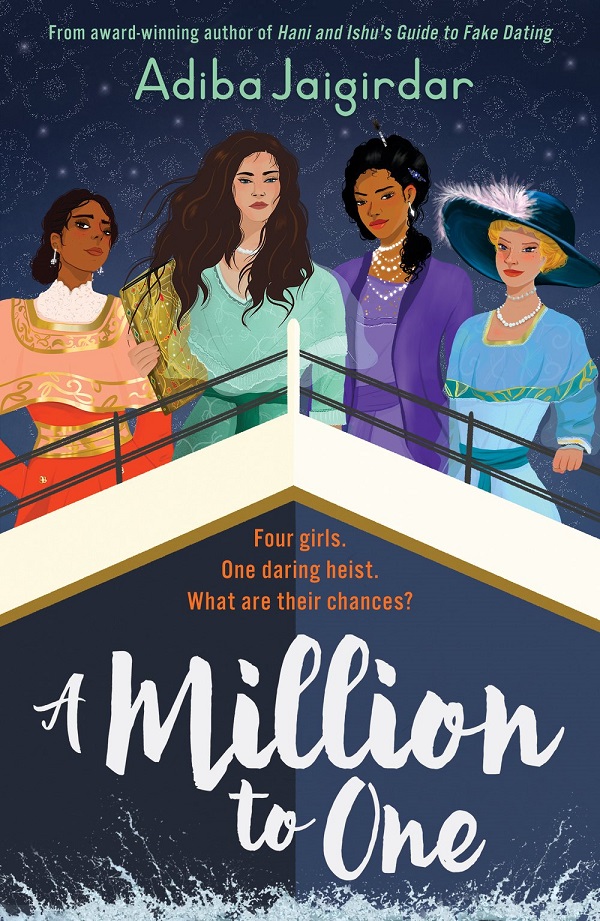 This historical theft is backed up by a lovely team-turned-family, some heavy themes and not to forget, the sinking of the unsinkable ship. Do they survive and enjoy the fruits of their con work? Only reading the book will tell you. However, whether or not the readers have read it, everyone knows and loves that it is a sapphic romance!
Highlights – Fascinating historical setting, W/W romance, diversity representation.
Heist Society – Ally Carter:
Imagine heists as not something high-stake criminal activity… but a family business! You can only imagine, but Katarina 'Kat' Bishop can closely relate. In Ally Carter's Heist Society, Kat's family day outs were nothing but executing elaborate heists. She wants to live a normal life, so she gets into the best boarding school… by conning the authorities. But her life turns backwards when her past catches up with her. Now, she has two choices – dive right back in or lead her uncomfortably normal life.
The narrative is fast-paced, light-hearted and clever, with a plethora of quirky characters. A romance angle also peeks through the lines – giving the novel a different dimension altogether. Even though the summary tells you about the heist's results, the ending is still great to experience!
Highlights – Engaging plotline, teenagers pulling a high-stakes robbery, a quick and fun read,
The Gilded Wolves – Roshani Chokshi:
Roshani Chokshi has built a world full of overlapping mythologies, diverse characters and a magical heist in the first of the series of the same name, The Gilded Wolves. The book transports readers to the alternate, fantastical Paris of 1889. The protagonist, Séverin, is denied his birthright as the heir of the Order of Babel. He plans to get it back by assembling a team of outcasts. Together, they try to pull off an impossible heist filled with darkness, myths and magic.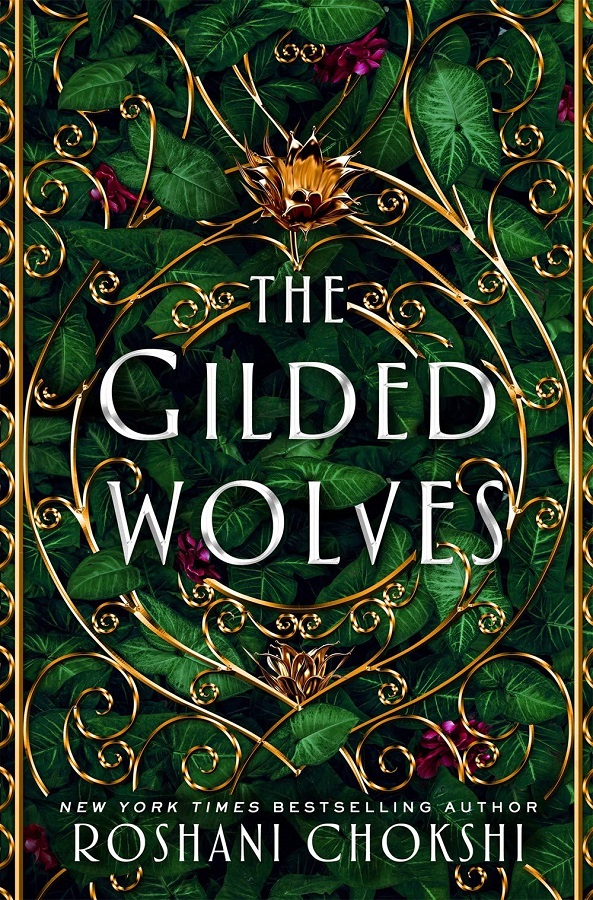 The book does feature a heist. And yet, there is more to it than just a quest! The author sprinkles romance, revenge, history, magic and math. But the best part is the team – made badass by Laila, Tristan, Zofia, Enrique, Hypnos, and Séverin. These characters – with diverse backgrounds, different sexualities and interesting pasts – and their bond puts the cherry on the top!
Highlights – Well-executed, realistic characters, myth-filled narrative, a quest-like caper.
Harlem Shuffle – Colson Whitehead:
A heist set in the tumultuous yet fascinating world of 1960s Harlem – who could resist such an intriguing story? In Colson Whitehead's Harlem Shuffle, we meet Ray Carney, a furniture salesman who seemingly leads a normal family life. But hiding under this normalcy is his past, stemming from a line of crooks. And as such stories go, his past hammers chinks in his armour until Ray has no choice but to pull a break-in!
The setting itself is enough to give the story a vivid, dynamic facet. Whitehead enhances it by adding diverse characters, cultural bits, and a sense of community. Peppered in between are also critical topics such as corruption, racism, power, class, and exploitation. And in the heart of it all, an old-school caper.
Highlights – Period setting, critical themes, subtle noir atmosphere, retro-style heist.
May it be the cold-faced Parker with his silent team or the Kaz Brekker and his found family. These novels are so different from each other in every little aspect. But one thing is common (you know it too) – the heist. These may sometimes be violent or highly stealthy, yet they are packed with the same excitement!
A Million to One
,
Six of Crows
,
The Great Train Robbery
,
The Hunter
,
The Lies of Locke Lamora