A new year promises so many things – hope, another chance to transform yourself,new opportunities… and newly published novels! Books are published literally every week, if not every day. But most of the stories only get their well-deserved recognition until after the year has passed. I mean, I only got to know about the Midnight Library and The Seven Husbands of Evelyn Hugo last year. And that too because they were globally acknowledged way after they were published!
To not let that happen again – because we all deserve to know good books as soon as they are available to order – below is a list of seven new YA novels published in 2022. Still fresh yet bestsellers, that's how they all do it!
House of Sky and Breath – Sarah J Maas (February 15th, 2022):
Sarah J Maas brings back the badass Bryce Quinlan in House of Sky and Breath, the sizzling second part of her Crescent City series. The first part ended with Bryce transforming from a wild party girl to the Princess of Fae. In this one, Bryce seems to have a lot on her plate – new responsibilities, her platonic (heavy sarcasm here) relationship with Hunt, and the sudden trouble from the human rebels. The latter takes precedence when Bryce gets pulled into the rebellion, exposing a secret The Asteri are trying their best to keep under wraps.
I can't emphasize how impressive this world is! Maas seems to have nailed the world-building mechanics perfectly,which shows in this part. There is action, romance (with a soulmate angle), and a sexy cliffhanger that'll leave you wanting more ASAP!
Gallant – V. E. Schwab (March 1st, 2022):
Imagine living a life where the only link to love and bonding is your mother's journal – only Olivia Prior can relate! In V. E. Schwab's Gallant, we see Olivia, a non-verbal girl leading a lonely life in Merilance School for Girls. So, imagine her eagerness when she gets an invitation from her uncle to come live with him. But her excitement is hosed down when she sees her new home's state. Ghouls all around – by the way, she can also see ghouls! – three strangers for their company and a highly peculiar wall in the back garden – Gallant is undoubtedlynot an ideal house to live in. Yet Olivia perseveres and, in the process, uncovers a lot of things…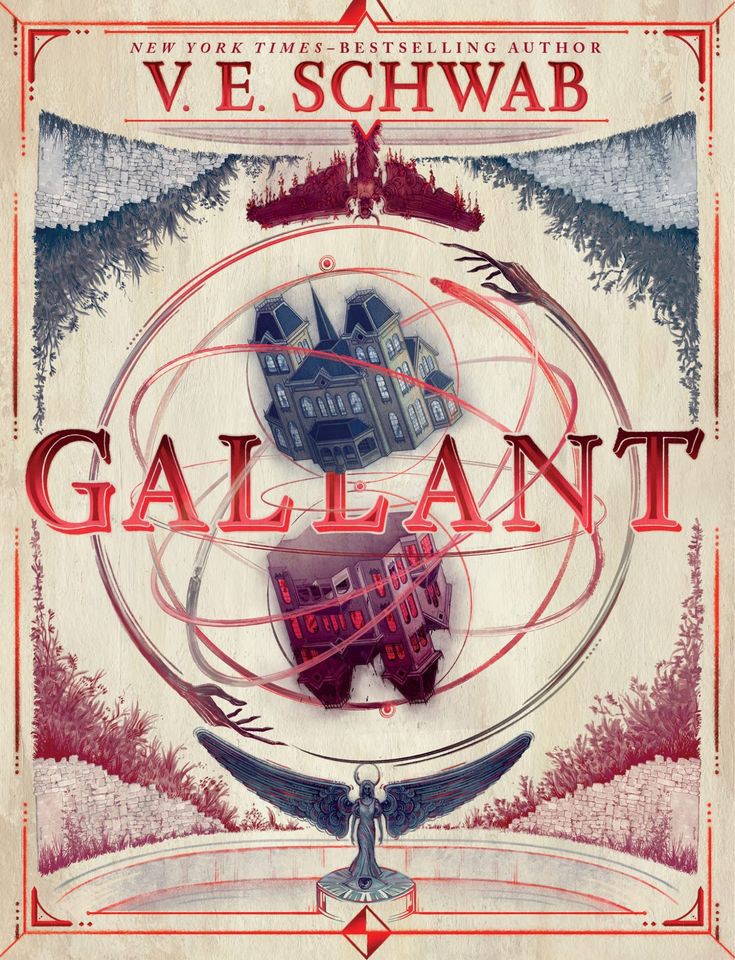 One of the most impressive parts of this book is definitely the illustrations by Manuel Sumberac. With the minimalist, sombre, black-and-white shades, these sketches match the gothic vibes of the story perfectly. If these illustrations made you read Gallant in the first place, then the way story is written, and the characters are painted will make you stay till the end!
Book Lovers – Emily Henry (May 3rd, 2022):
As if the title isn't enough to hook you in, Emily Henry's Book Lovers is an absolute treat to read!Our protagonist here, Nora Stephens, is neither a heroine nor a villain. She's just a tired, high-profile literary agent who finds herself in a small town due to her little sister's wishes. Just when Nora thinks she can finally become the heroine of her own life – instead of helping everyone else find theirs – she stumbles across Charlie Lastra. He is not a stranger, though – he is acranky editor who had left a disastrous impression on our poor Nora.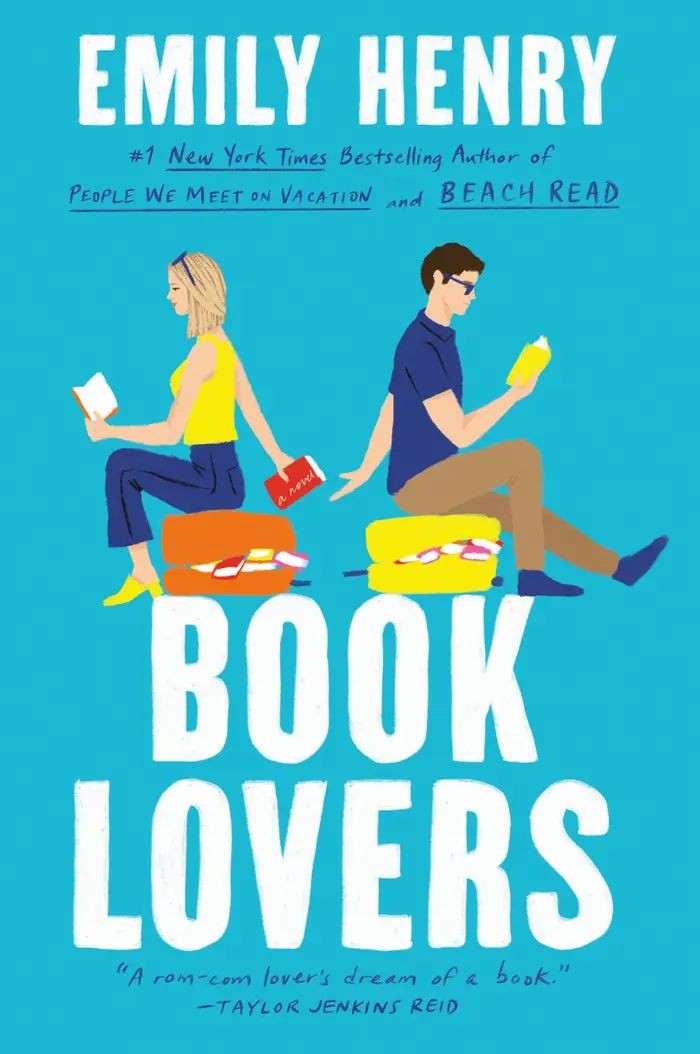 The subsequent events bring together the main characters in the sweet yet most hilarious of ways.Even though it is essentially a love story, the portrayal of their snarky banters, the workaholic life,and the emotional sisterly bond take the brownie points!
Love on the Brain – Ali Hazelwood (August 23rd, 2022):
Romance fiction has recently introducedSTEMinist elements in the story – and this one brings in neuroscience! Ali Hazelwood's Love on the Brain follows the story of Bee, a Marie Curie-obsessed neuroscientist. She is invited by NASA to lead the project Blink, which Bee is excited about. Well, until she finds out her archnemesis from grad school is the project's co-leader. Levi Ward is as cold and quiet as before, but they seem to functionas co-leaders, given their, um, history.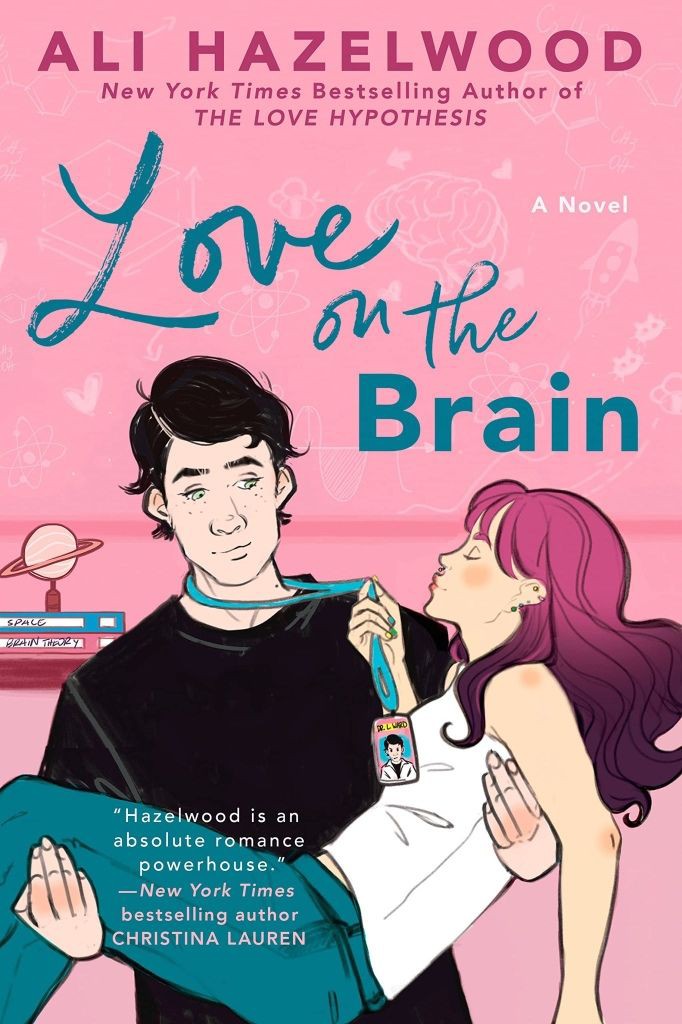 Their dynamic blooms as situations throw them together. But what is more riveting is their secret online friendship – which I have only seen in fanfictions.Oh yes, along with the sarcasm, spice and romance, we also get to see a fight! A win-win situation from all sides, I must say.
The Final Gambit – Jennifer Lynn Barnes (August 30th, 2022):
The name does sound ominous, doesn't it? Well, the story inside is way more mysterious, intriguing, and fun to read! Being the third and finalinstalment in the Inheritance Games trilogy, Jennifer Lynn Barnes ties all the loose ends in Avery Grambs' life in this one. The lifelong mystery – why did Tobias Hawthorne leave his everything for Avery, a stranger? – it is finally solved! Not only that, but the love triangle from the first part that had readers separately rooting for the Hawthorne brothers reaches a satisfactory conclusion.
I am trying so hard to not spoil the entire storyline, but trust me, it will be one of the best trilogies you'll ever read. Faceted characters, sizzling romance and aninheritance mystery spanning over three whole books? Sign me up!
Nothing More to Tell – Karen M. McManus (August 30th, 2022):
Not all YA novels are only about romance – a prime example is Karen M. McManus' Nothing More to Tell. We see at the start that a school teacher is murdered, with three students discovering his body. The case is hushed up and pushed away, never solved… until Brynn, who got an internship with a true crime show, decides to dig it up and solve the mystery.It brings her close to her ex-best friend (who also saw the body) Tripp Talbot – but even closer to the killer.
The most impressive part of this novel is the way it is written. There are two points of view – present-day Brynn and eighth-grader Tripp – and it keeps jumping between them. Though romance blooms between the main characters, most focus is on the mystery, which is rather refreshing.
McManus gives the plot a cliffhanger ending, so let's all hope we get a sequel for it!
Belladonna – Adalyn Grace (August 30th, 2022):
Gothic vibes, a cursedyet strong heroine and literal personified Death, are three of the many fascinating elements of Adalyn Grace's book, Belladonna. It is the first instalment of the Belladonna series of Signa Farrow, orphaned at a young age and living with every relative she ever had. Why so many relatives? Because they keep dying whenever she'saround, *cough* for some reason. The latest relatives she is livingwith, the Hawthornes, are a bunch of weirdos–with her aunt being long dead.
Signa can sense spirits, talk to ghosts, and even share some of Death's powers. So, when her aunt's spirit tells her that she was actually murdered, Signa rounds up the only resources – a stable boy and Death itself. What ensues is an unravelling– of family secrets, of her powers and of the unexpected murderer.
Falling in love with Death, solving her aunt's murder and living that gothic life – who's doing it like Signa?
These books are everything a reader will love – romance, action, sexy times, and even Gothicism. The best part? I've only included seven titles… so far!The year 2022 has not ended yet, which translates to readers getting more impressive books before 2023. Put on your reading hats, guys;we have a busy year!