Discovering a new book is not just about reading it and keeping it aside. It involves a slightly longer process. You read the book, and then your research starts – which stops when you learn all about the author. That's what happens to every reader – from Jane Austen enthusiasts to Dan Brown fans!
Now that the new year has started, it is time to make space for new authors and their novels. Many authors are lined up to debut this year, all set to add us to their dedicated fandom. However, if you are confused about which to pick up first, this list lines up top authors with their hyped-up debut novels!
Ana Reyes – The House in the Pines:
It was in high school that Maya's best friend, Aubrey, died in front of her and Frank. She tries to move on and is doing pretty well for herself, but she accidentally gets addicted to drugs. And then, she sees a YouTube video that shows a stranger dropping dead exactly the way her friend died. Surprise, surprise, the person in front of this woman is Frank! Maya knows what she has to do now – go back to her hometown and dig up this mystery. Especially before something dangerous happens!
Ana Reyes brings this thrilling story to you in The House in the Pines, released in January. Even though this is her debut novel, Reyes already has a background in writing. She has released several of her works in magazines and publications. Living in Los Angeles, Reyes works at Santa Monica College, teaching old adults creative writing. Would knowing it is a Reese's Book Club Pick make it more appealing?
Expected publication – January 3, 2023
Jennifer Herrera – The Hunter:
All great philosophers were actually great writers! And now, Jennifer Herrera is giving her best shot at it too. She went on from studying philosophy to becoming a literary agent and then finally writing her own book. But her fascination with the lives we live and the philosophy behind it never lessened. This factor, along with her deep philosophical thinking, is evident in her debut novel, The Hunter.
The book was released in January and follows the story of Leigh O'Donnell. She is a suspended NYPD detective with a broken marriage after behaving recklessly. But when she is offered to help solve the drownings in her hometown, Leigh believes this will help to get her life back on track. Though she is not afraid of a serial killer, she is sceptical about her hometown and its dangerous core. Will she solve it and find happiness again? Only one way to find out!
Expected publication – January 10, 2023
Maria Dong – Liar, Dreamer, Thief:
Maria Dong lives in Michigan and works as a computer programmer. Like many other people, her interests lie in K-dramas, beer and trying out new things. But she also has a strong writer's portfolio – articles, essays, poems, and short fiction published in various publications. And now, this January, she has added a novel to that list!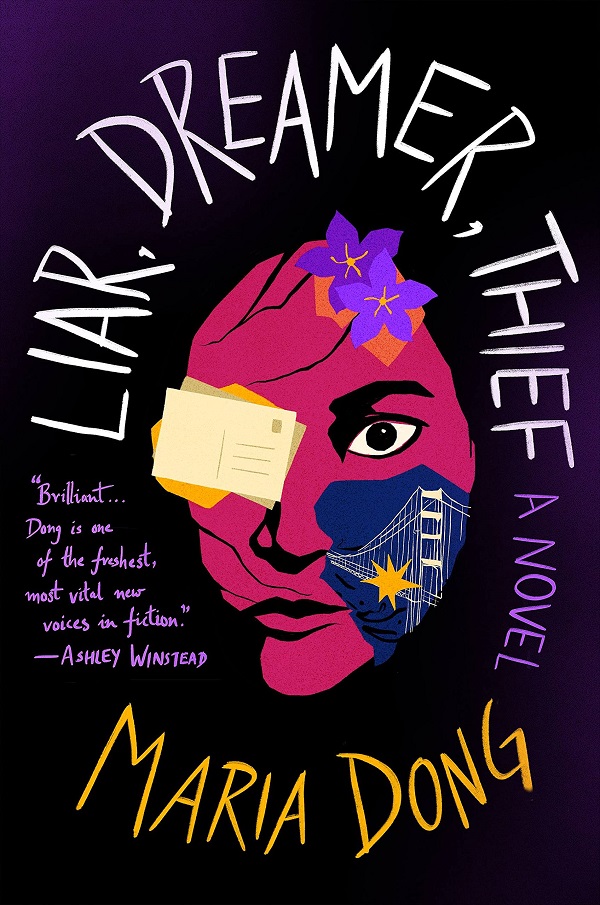 Her debut novel, Liar, Dreamer, Thief, tells us the story of Katrina Kim, a woman trying to deal with the many failures of her life. She is a college dropout, broke and always feels a bit crazy. She can only calm down by retreating into a mental world built around her favourite children's book. The other way is observing (read: stalking) Kurt, her co-worker. But when Kurt vanishes and pins the blame on Katrina, things spiral even more. The novel intimately explores how the human psyche works, making it fascinating to read!
Expected publication – January 10, 2023
Jessica George – Maame:
Having a job with books will make you feel like you should write a novel! That's exactly what Jessica George must have felt, as this editor is debuting in the literary world in January. An English Literature graduate, she worked different jobs before becoming an assistant editor at Bloomsbury Publishing. George's Ghanaian upbringing in a London setting gave her a mix of values, evident in her novel, Maame.
The book's heroine is a Ghanaian woman, Maddie, who is surrounded by exhausting people. An overbearing mother, an ill father, a nightmarish boss and the stark presence of racism everywhere she goes. So, it's not a surprise to see Maddie escaping as soon as she gets a chance! She starts to live the way people her age live – hustling yet carefree. But tragedy somehow creeps its way back into her life. And it makes her realize the importance of everything she tried to leave behind. The book is witty and complex, depicting poignant themes.
Expected publication – January 31, 2023
Julia Bartz – The Writing Retreat:
Julia Bartz's debut novel, The Writing Retreat, will be published in February. It features Alex, an overworked employee who is sure she can never become an author. But help comes in the form of Roza Vallo, the horror writer's month-long writing retreat. Her only activity is to complete a novel in the month. But Alex soon realizes something suspicious is afoot. And as any psychological thriller goes, she decides to uncover the truth!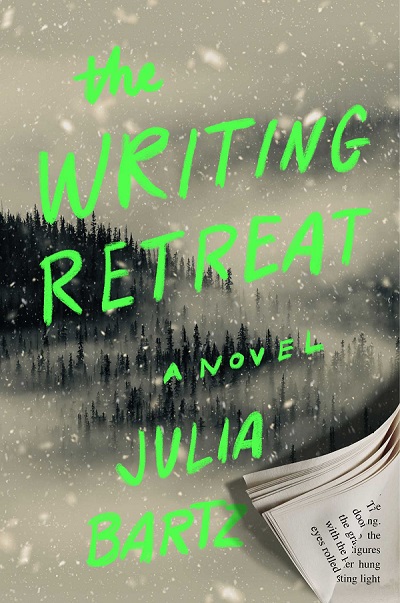 It is a much-anticipated book, having already gained more than 500 reviews on Goodreads. But wait, who is Julia Bartz? She is a New York-based therapist who runs her feminist and anti-racist private practice. Bartz also has a background in yoga, being a certified teacher and conducting workshops. While this is her debut novel, Bartz also has published her fiction pieces in many magazines!
Expected publication – February 21, 2023
Priya Guns – Your Driver is Waiting:
Damani is like us – a rideshare driver trying her best to keep it all together. She is succeeding… barely. Until one day, she meets Jolene, the silver lining in her dark life. Jolene is attractive, understanding and attentive and the best girlfriend material. But when Damani is about to look over the fact that she is white and make her partner, Jolene does something appalling!
What happens next? You can read that in Your Driver is Waiting, a romance novel with political commentary, satirical narrative and dark humour. It is Priya Guns' debut novel, to be published in February. Just like Damani, the author has driven herself around the world before settling in Toronto. Guns doesn't like to fit herself into one profession – she is a learner, teacher, actor, creator and now, a writer too. She is a Creative Writing graduate and has been previously published in magazines and anthologies.
Expected publication – February 28, 2023
Jessa Maxwell – The Golden Spoon:
Jessa Maxwell is the pseudonym of Jessica Olien, a writer and illustrator of children's books. She hails from Jamestown, where she has a cosy home with her husband and her lovely pets. But her debut novel is anything but cosy! It is, in fact, a clever mystery that revolves around a TV baking competition and… murder! Even if the publication date is well into March, it is already selected for a limited series on Hulu.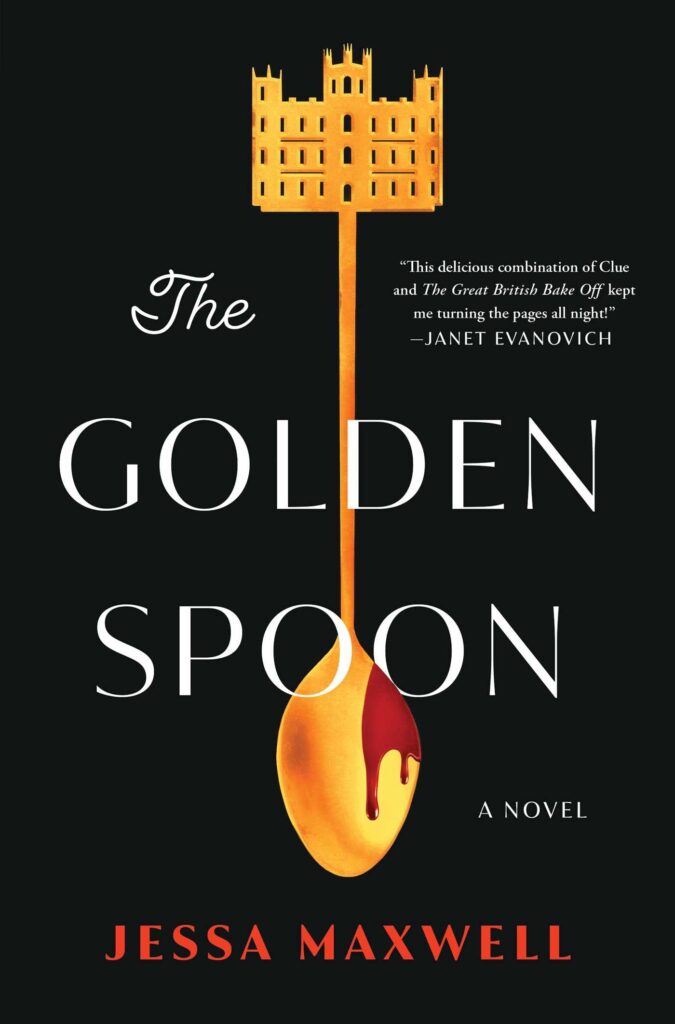 With such a strong start, readers will wonder what the book is about! Well, the setting is celebrity chef Betsy Martin's gothic estate. It is the place where the next season of the hit baking show, Bake Week, is about to begin. Everything is ready for the five-day competition, and then, it all goes awry. It starts with little sabotages and then leads up to a dead body! You can now see why Maxwell's debut is highly anticipated.
Expected publication – March 7, 2023
Marie Still – We're all Lying:
Every reader thinks about writing their own book at least once. You must have thought that too! But only a few of them succeed – and one of them is Marie Still. She lives in Tampa and is a proud mom of four children, two dogs and a grumpy hedgehog. And now, her (brain)child, We're all Lying, is expected to release in March.
Readers meet Cass, a woman with the perfect life. She has a loving, happy family, and her career is soaring. And when it all seems peaceful, Cass receives an e-mail from Emma, her husband's mistress! A doubtful e-mail sets off a chain of events that results in Emma's disappearance. With her perfect life crumbling away, Cass is now a suspect in Emma's investigation. There is drama and thrill in every page of the book; you'll complete this mystery in no time!
Expected publication – March 14, 2023
Ren DeStefano – How I'll Kill You:
How I'll Kill You takes romance and murder mystery to the next level – by combining them! The protagonist, Sissy, is a part of a family of three. She and her sisters fend for themselves with their unique job – serial lover killers. The two sisters do the deed, and Sissy is in charge of taking care of the aftermath. Now Sissy is supposed to join the two by murdering her first lover/target. But what will happen when she actually falls in love with Edison? Will she carry out her family mission or save her love? Only one way to find out!
The genius behind this is Ren DeStefano, a Connecticut-based writer. Besides writing, she is an avid crocheter and a true crime podcast enthusiast. But to think this is her debut novel – releasing in March – is simply astounding! It feels like an established author's work; an intense plot, beautifully written characters and a newly explored conflict. What's not to like?
Expected publication – March 21, 2023
There is a certain thrill in discovering a new novel and then learning more about the writer. And these authors promise so much – exciting plots, new characters and just fascinating new worlds to immerse yourself into!
Most Anticipated Debut Authors