Books have always been a great way to escape into another world and forget about our own, at least for a while. But there are some books that have the power to do a lot more than just entertain us, like queer awareness books.
If you're a reader, you must have probably encountered some controversy about books that have been deemed "too queer" or "not queer enough." But what's the big deal? Why should you read queer awareness books?
First of all, to understand your friends, coworkers, family members, neighbors, romantic partners, and the LGBTQ+ community. The LGBTQ+ community is as diverse as it can be and includes people of all races, ethnicities, backgrounds, ages, and religions. By reading queer awareness books you'll be able to better interact with these people—they'll know that you're an ally and will feel more comfortable around you.
Second of all, to get a perspective on life that's completely different than your own. Reading is supposed to be an escape from the world we live in—by reading queer awareness books you'll get a break from the day-to-day grind and immerse yourself in a different kind of reality.
We've put together our top picks for queer awareness books below, so grab a copy and get started!
Sister outsider: Speeches and essays
Audre Lorde majorly focuses on the specifics of her identity in her writings. Sister Outsider: speeches and essays is a collection of 15 essays written between 1976 and 1984. Audre emphasizes her intellectual development during this phase and stresses the concept of "difference."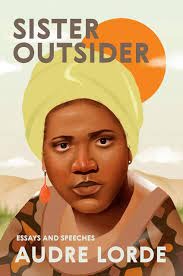 Audre deals with the concept of difference in a love-filled way in this book. Do you wish to bring the change that you want to see in this society? Audre's "Sister Outsider" is a great inspiration that guides you on the right path to create a just society.
Sister Outsider deals with a much bigger problem in society, by advocating for causes like social justice, intersectional feminism, and anti-racism. She offers her own identity and experiences as a case study in this book, which goes a long way in building an emotional connection and empathy with the author. 
The Gay Revolution: The story of the struggle
The current social position and dignity, however, limited it is, didn't come to the queer community without struggle. The struggle in which this entire community found strength is astonishing. You don't necessarily have to be a lesbian or a transgender (both are different, for your kind information) to read this book.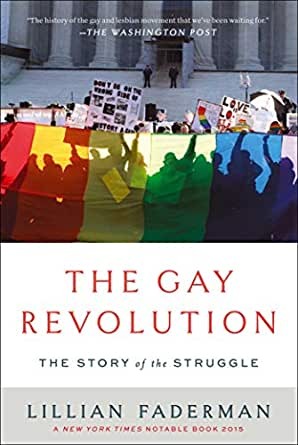 Feeling low in life? Passing through tough times? Buy this book and I am sure you will find strength in this community's fight to claim their much-deserved social position.
How do you feel if someone invalidates your right to life or lives a life with dignity? Or if you are looked down upon in society just because of your gender identity? That's what exactly the queer community-led this contemporary movement for their due place in this world.
The Celluloid Closet: Homosexuality in the movies
Most of us don't really realize the homophobia that media promotes. Although the times are changing for good, there still are movies, series, shows, and whatnot that make homosexuality a subject of humor.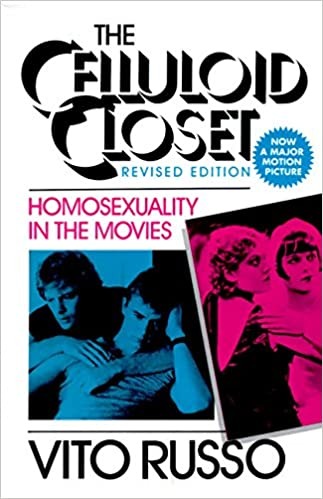 Gladly enough, Vito Russo penned his thoughts about the same. Ironically, the subject of debate in this book is dealt with in a witty tone. Originally published in 1981, "The Celluloid Closet: Homosexuality in the movies" still holds ground hinting that times haven't changed as much as they ought to be.
Talking about the representation of the gay and lesbian community in the movies, I cannot think of a better witty and argumentative tract than "The Celluloid Closet."
Transgender History: The roots of today's revolution
The documentation of transgender's revolutionary journey to claim their rightful place in society is beautifully and pretty concisely penned by Susan Stryker in this book. If you want to look at the transgender issue from a historical lens and a chronological order of events and developments, this Susan Stryker's non-fiction book is the best choice.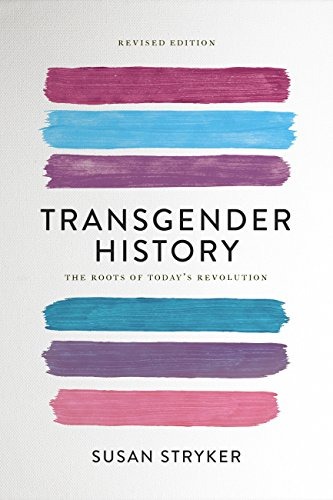 A prior understanding of transgender's biological condition and social situation is the first step to building a compassionate society that's considerate towards the queer community. Transgender history is a brilliantly engaging narrative of chronological events, for knowledge-hungry souls.
Black on both sides: A racial history of trans identity
If you have read a lot about transgenders and everything linked with them, you may probably feel bored or overpowered. "Black on both sides: A racial history of trans identity" keeps it unique and interesting throughout the read.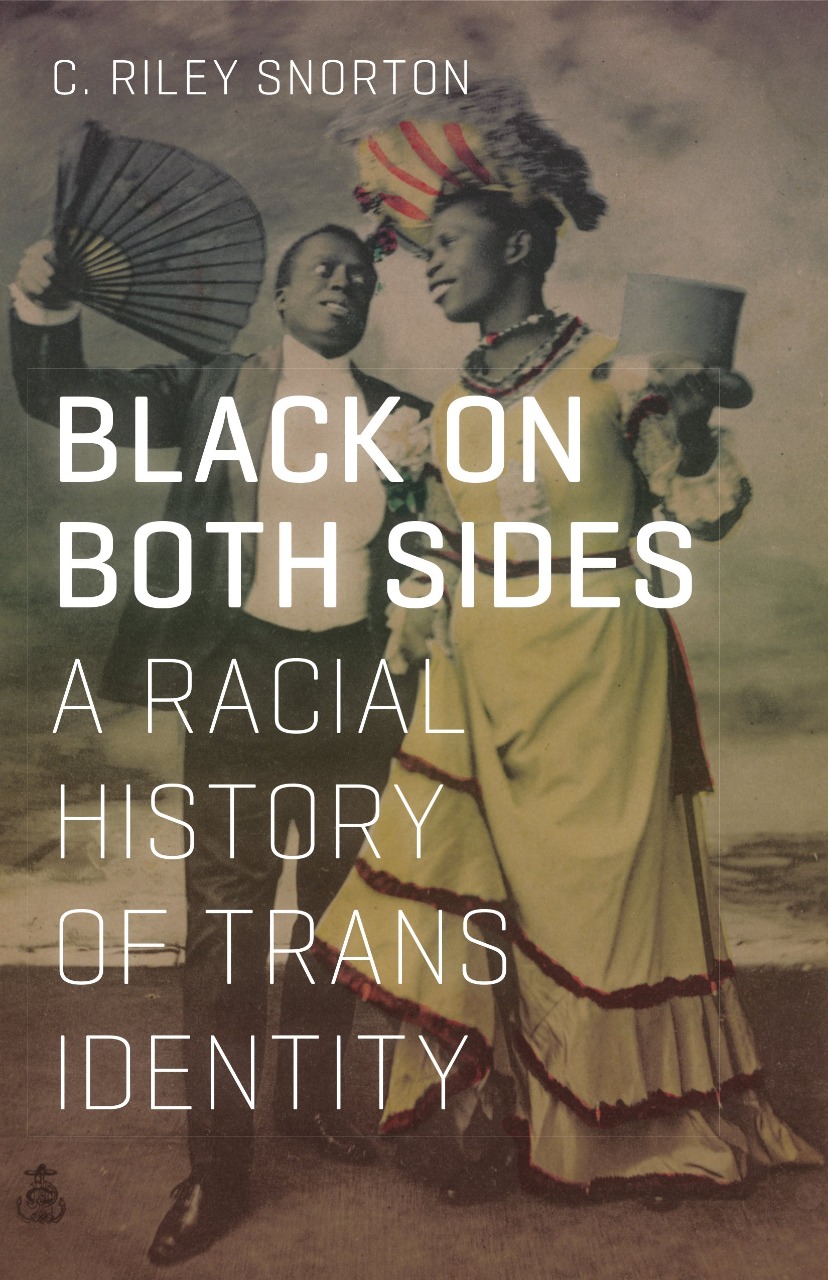 So, if you are bored or think that there's nothing more to know about trans identity because you have already read too much, this book will surely change your perspective. This Riley Snorton authored book is a path-breaking and paradigm-shifting book.
This is one of the recent books in this genre, not to mention multiple awards it received for how thought-provokingly the author differentiates the subtleties of different sexual orientations. So, if you are thinking to drop the idea of further perusing queer awareness books, I insist you pick this one. 
Crip Theory: Cultural Signs of Queerness and disability
Have you ever come across agonizing stories of trans people who had to undergo conversion therapies? These pseudoscientific practices, other than adding to the emotional trauma, do nothing. It is sad and shameful to even think that there are people, in the 21st century, who deem gender fluidity as a disability.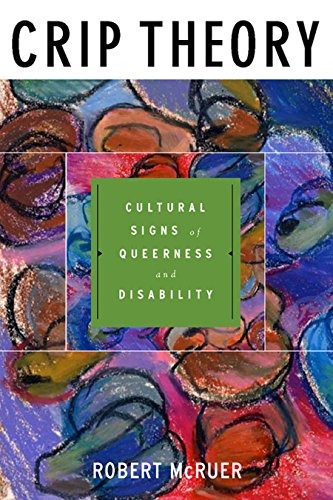 "Crip Theory" is one of the most inclusive books that I have read so far in the field of queer awareness. Robert McRuer and Michael Berube have done a pretty impressive job in terms of dealing with intersectional disability and queerness.
This 2006-published non-fictional book was nominated for the Lambda literary award for LGBT studies for how deeply the subject of debate is dealt with.
Conclusion
What does it mean to be queer, anyway? It means a lot more than the words themselves imply. Being queer is about feeling different from others and realizing that difference in your own way. It means exploring who you are and what you want to do with your life. To be queer is to accept who you are and embrace it fully—to let yourself be different, live differently, and see the world differently. It's about being comfortable with yourself.
Queer awareness books can help you get started on your journey to self-acceptance, or they can be a great way for you to connect with other people who share your experience. Regardless of where you're at in your journey of self-discovery, reading these books will help you feel more comfortable with yourself and open up new ways for you to look at the world around you, even if you do not identify yourself as LGBTQ+.