A series of books to be read simultaneously is usually written by one author. Each year a lot of book series hit the literary market shelves yet very few make their way to the reader's personal library. It is difficult to find these masterpieces in book series categories. What we have here, however, is an astounding collection of sensual romance and vivid drama. The catch? Several authors have enthusiastically taken part in it! This collection is more popularly known as Midnight Dynasty World, where romance is dangerous but oh so addictive!
The collection is an interconnected one, where every book revolves around the relationship between the two families, the Constantines and the Morellis. The books can be read as standalone, but to understand what is brewing behind the protagonists' erotic tales, reading the entire collection helps. And who are we to deny these sexy treats anyway?
Becker Gray:
Becker Gray are actually two different romance authors, who joined forces to bring to you the Hellfire Club, a hell of a series. It follows the romance of the members of the Hellfire Club, a group of sexy boys that could charm you into doing their bidding. May it be Keaton Constantine from Wicked Idol or Owen Montgomery from Brutal Blueblood.
And while the stories presented are as deep and beautiful as possible, it is also filled with unexpectedly natural steamy scenes. Reading these are a literal treat to your eyes and your body!
Wicked Idol (Hellfire Club #1)

Callous Prince (Hellfire Club #2)

Brutal Blueblood (Hellfire Club #3)

Ruined Sinner (Hellfire Club, #4)

Sweet Devil (Hellfire Club, #5)
Molly O'Keefe:
Molly O'Keefe weaves her sensual charm throughout her trilogy Hearts. It focuses on the heartbreaking life of Poppy, a part of the Constantine family from the Midnight Dynasty world and her undeniable attraction toward the mysterious figure of Ronan. The engaging and complex characters, their extremely sizzling attraction and the bloodthirsty Midnight Dynasty World as its backdrop – all comes together to give you the ultimate reading experience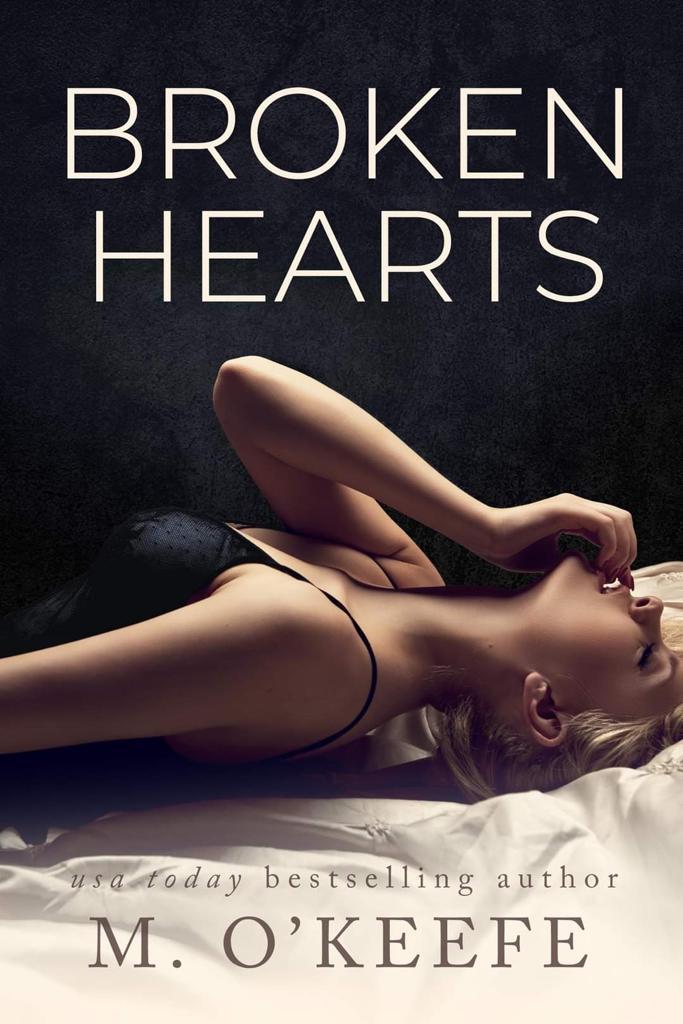 Stolen Hearts (Hearts #1)

Broken Hearts (Hearts #2)

Untamed (Hearts #3)
Amelia Wilde:
Amelia Wilde's trilogy sheds light on the Constantine and Morelli families' feud, through the protagonists Haley Constantine and Leo Morelli. Leo is ruthless, unpredictable and exactly like a beast – and Haley, unfortunately, falls in his trap. What ensues is the thawing of the beast at the hands of the beauty. The story is reminiscent of the infamous tale of Beauty and the Beast – but is deeper, more complex and equally exhilarating. In fact, one can just complete this interesting and risqué read in less than a few days!
Secret Beast (Beast of Bishop's Landing #1)

Hidden Beauty (Beast of Bishop's Landing #2)

Fallen Rose (Beast of Bishop's Landing #3)

Dark Reign:
Wilde's novel Dark Reign looks into the life of the younger Morelli sibling, Daphne and her relationship with an obsessive, dangerous, 'collector of the art world', Emerson. He vows to do anything – I mean, anything – to covet and keep her, resulting in a stalker-ish but sexy as hell tale!
Webster:
Webster knows how to write some real kinky literature and her Cinderella trilogy is living proof! Winton Constantine, the ultimate kinky alpha male CEO, comes across Ash Elliot, living a Cinderella life. The CEO offers a tantalizing deal to Ash that she can't refuse – and that starts the saga of the highly tantalizing but tumultuous relationship of the protagonists. Bring in that popular fairytale, but add family drama, power dynamics and an extremely arousing deal!
Stroke of Midnight (Cinderella, #1)

Prince Charming (Cinderella, #2)

The Glass Slipper (Cinderella, #3)

Triple Threat (Deception Duet, #1)
Having a sexy hero is a treat – but what would you do to see three in one place? Webster's Triple Threat is the first installation in the Deception Duet series, where we see Landry Croft being caught between the Mannford triplets, Sully, Sparrow and Scout. This trio first appears in the Cinderella trilogy and are connected to the powerful families in more ways than one. A tantalizing book on the reverse harem concept, you're left wanting more by its end – and not just for the story's sake!
Jade West:
In Jade West's Starcrossed Lovers Trilogy, we see Lucien Morelli, a sadist and unlikable hero who comes across the masochist, black sheep of the Constantine family, Elaine. Them coming together is a hot and sizzling affair, taken to another level by S&M scenes. Their love story, however, blossoms through everything dished in front of them. Even if such a dark and filthy series is not your cup of coffee, reading it would only be a pleasurable experience.
Heartless (Starcrossed Lovers Trilogy, #1)

Soulless (Starcrossed Lovers Trilogy #2)

Relentless (Starcrossed Lovers Trilogy #3)
Giana Darling:
Giana Darling takes part in the Constantine- Morelli world by bringing the readers the story of Tiernan Morelli and how he lands his clutches on Bianca Belcante. Their dark romance involves him being her legal guardian because he had been involved with her mother before her death – not to forget the appalling age gap. But hey, that's what makes it worthy to belong in this dark world of the Midnight Dynasty!
Bad Dream (Dark Dream Duet #0.5)

Dangerous Temptation (Dark Dream Duet, #1)

Beautiful Nightmare (Dark Dream Duet, #2)
Pam Godwin – Lessons in Sin:
Pam Godwin's Lessons in Sin takes a different approach to paint a love story – an unconventional yet alluring approach! Tinsley Constantine, the bratty princess of the Constantine family is shipped to a Catholic boarding school, where she meets Father Magnus Falke. You can imagine what happens next! The purely steamy but forbidden romance between the two against the religious backdrop is enough to get this book on your 'guilty pleasures' list!
Anthologies:
Dark Fairy Tales: A Midnight Dynasty Anthology
Several dark romance authors have come together to put together an anthology of 11 stories, called Dark Fairy Tales. This one features the coming-out party of Tinsley Constantine as its backdrop, where the dark and dangerous come out to play. There are eleven stories in total, all of them cladding the traditional fairy tales in modern attire. You will surely see some tantalizing fairy tales from authors like Willow Winters, Skye Warren, Sierra Simone, Aleatha Romig, CJ Roberts and others.
Meet Me Under the Mistletoe:
Published in October last year, Meet Me Under the Mistletoe presents many more stories from the infamous Midnight Dynasty world, centring around the Morelli family's annual Christmas ball. These tales are sweet yet sensual, laced with the theme of the holidays. With authors like Pam Godwin, Amelia Wilde, Molly O'Keefe, Jade West, Skye Warren and others featuring in it, one can safely say that the promise of delivering bold content is fulfilled!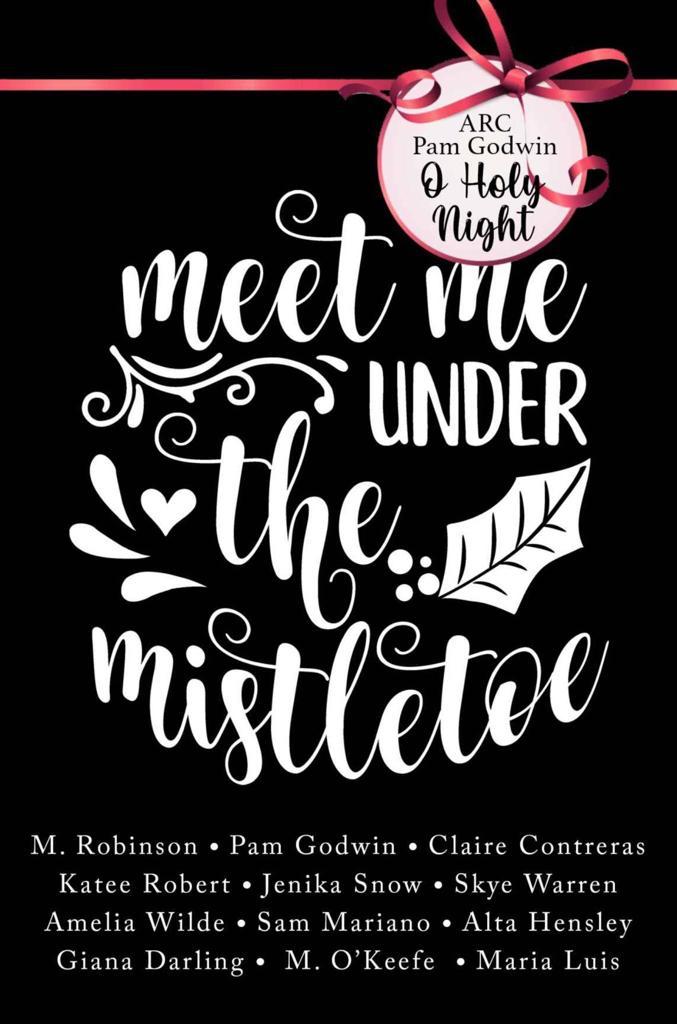 Yet to be published:
The Reluctant Bride – Monica Murphy: expected to be published in April 2022.
Death Wish (Deception Duet #2) – K. Webster: expected to be published in March 2022.
One for the Money – Skye Warren: expected to be published soon.
The world of the Midnight Dynasty is vast, enthralling and oh so sexy. It would take some time to get used to the fact that different books from different authors are actually interconnected, but once you start reading this juicy collection, there's no stopping!
This is not a great first impression. Could have been something better