An interview with Shalini. P. Sawkar
Author Shalini Sawkar is one of the young authors who started writing at an early age. Known for weaving interesting plots Shalini has recently come up with her latest book 'When I Find You' which is a suspense thriller.
Booked4Books caught her last week and asked few questions. She gives us a detail about her book and a peek into her exciting journey as an author.
B4B:

When did you first realize you wanted to be a writer?

SS: I realized I wanted to be a writer at the age of 10, when I was on a sleepover at my cousin's place, and she asked me what it was that I wanted to become when I grew up.
B4B:

How long does it take you to write a book?

SS: A novel takes about a year to complete. Short stories take a month or two, or sometimes a few weeks.
B4B:

What is your work schedule like when you're writing?

SS: I write for about 3 or 4 hours when I'm in the middle of a story.
B4B:

 

You were a corporate employee, how was the transition of shifting career?

SS: To be honest, the transition wasn't easy. When one is in-charge of their own time and work, one has to maintain a strict schedule and deadlines. But, storytelling was a dream I cherished, and I worked sincerely to make it come true. I have loved every second of it, and I wouldn't have it any other way!
B4B:

What would you say is your interesting writing quirk?

SS: I like to add an element of surprise in my stories, such as a twist at the end or an unexpected revelation.
B4B:

How do you prefer in getting your books published?

SS: I take the traditional route when it comes to getting my books published.
B4B:

What do you like to do when you're not writing?

SS: I like to paint, read, and watch some gripping series on Netflix.
B4B:

 What does your family think of your writing?

SS: They're pleasantly surprised.
B4B:

What was one of the most surprising things you learned while creating your books?

SS: I learnt that every story I write makes me a better person. It makes me view life from a wider perspective as well as lets me narrow my focus on the things that bring me joy.
B4B:

Do you have any suggestions for aspiring writers?

SS: Chase your curiosity! Explore all the ideas you are curious about, and read books of various genres.
B4B:

Do you hear from your readers much? What kinds of things do they say?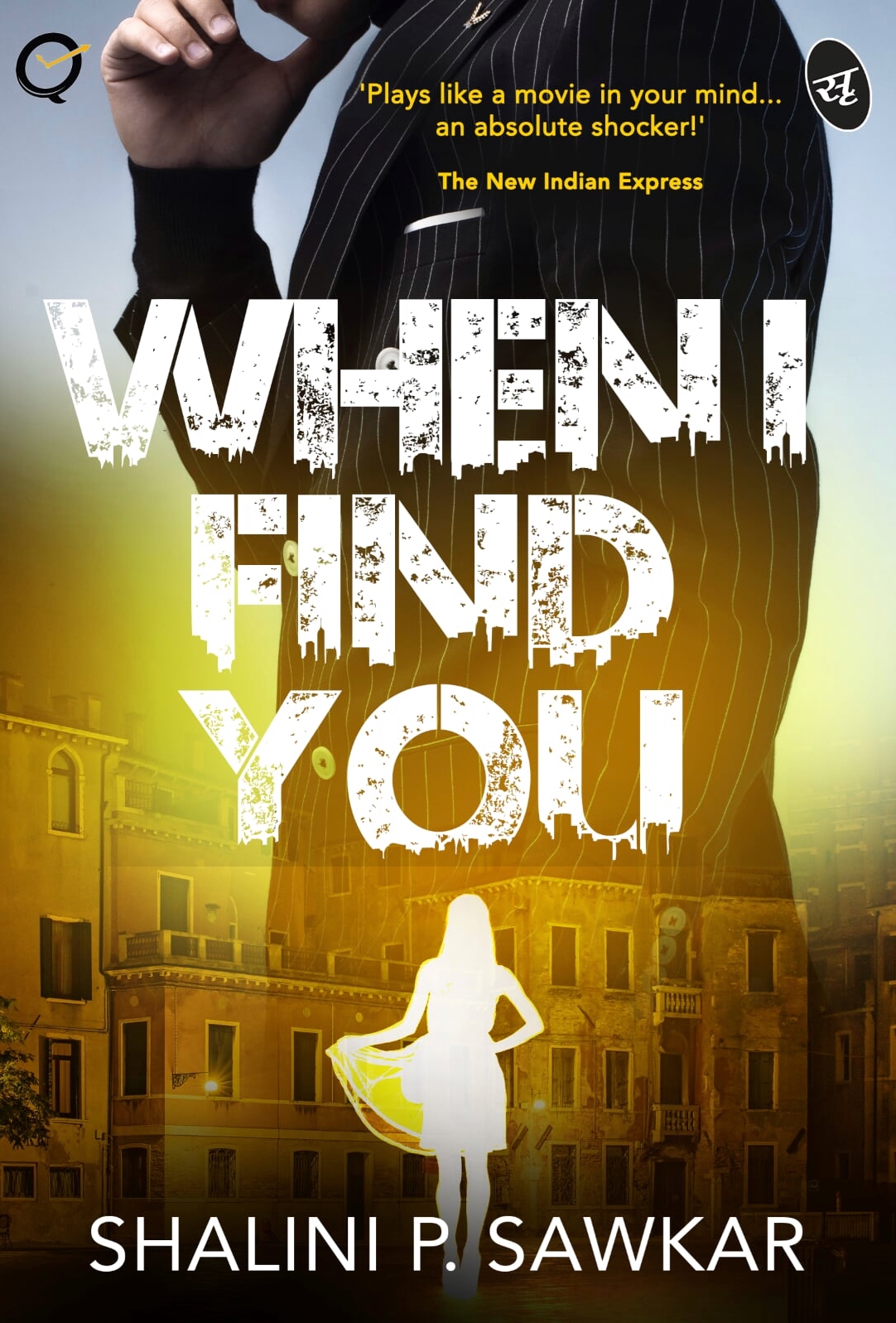 SS: Yes, I get messages from readers on my social media handles and I'm absolutely thrilled to hear from each one of them! I have been fortunate to hear some kind words about my books; readers found my books When I Find You and The Murder Of Jay Shekhar to be gripping, edge of the seat thrillers and have read them in one go. And about my novel Confessions Of An IT Employee, readers have told me they found it highly relatable, funny, and fresh.
B4B:

What do you think makes a good story?

SS: I feel a good story is one where the plotline ties up tightly, the characters indulge in the incidents happening to them, and the content is engaging and meaningful.
B4B:

As a child, what did you want to do when you grew up?

SS: I wanted to do a lot of things when I grew up—I wanted to be a writer, an artist, and an astronaut.
B4B:

Which is your favourite genre as a reader?

SS: I read books of all genres, anything I find interesting. But fantasy and thrillers are the ones I pick up often.
B4B:

Do you have any all time favourite author/book of yours?

SS: The Fountainhead by Ayn Rand is my all-time favourite novel. The Harry Potter Series by J. K. Rowling is my comfort-book, and I can reread it on any given day to feel good.
B4B:

Personally, you can relate to which novel or character the most?

SS: I'm probably a mix of Ron Weasley and Luna Lovegood from the Harry Potter Series!
B4B:

Your last two books were suspense thriller, are you up for any another genre as well?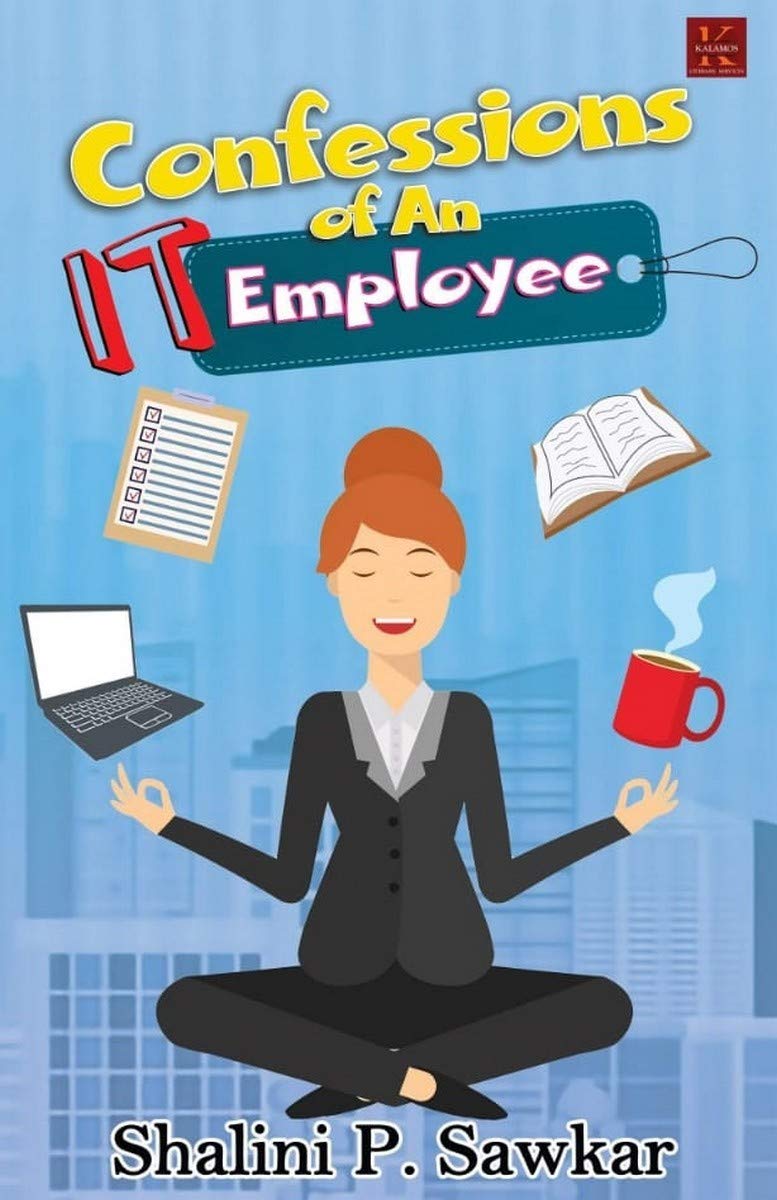 SS: Absolutely! I'd love to try my hand at a full-fledged fantasy novel someday. I had written a fantasy short story earlier called The Witch Of Strawhorn. Or, I might write another contemporary fiction/ romantic comedy like my previous novel Confessions Of An IT Employee.
B4B:

What was the inspiration behind the story When I Find You and Murder of Jay Shekhar?

SS: Trekking the hills of Ramnagara and a trip to Goa was the inspiration behind The Murder Of Jay Shekhar. When I Find You came from my desire to create dark, crafty characters.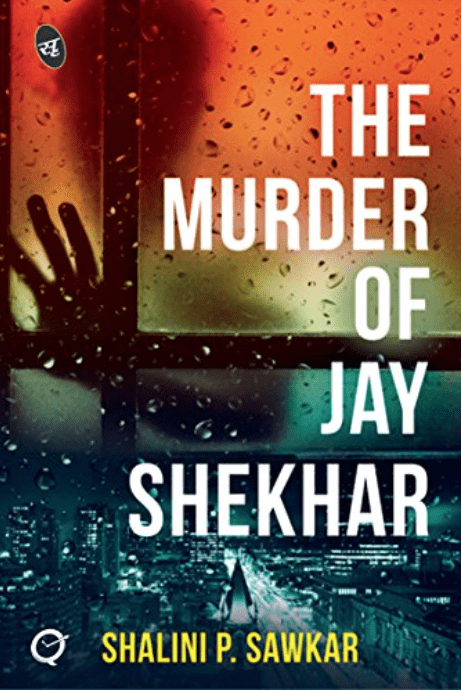 B4B:

How does one get over Writer's block?

SS: Ah! Speaking of the dreaded writer's block, I'd say one can overcome it by journaling their thoughts, taking a break from their fiction and indulging in some activities like cardio-exercises, walking, painting, or baking and then going back to their work. Reading a book can be a quick fix too.
B4B:

Your last two novels were quite short, do you believe in writing such short novels and letting your readers be cliffhangers?

SS: I wanted to give my readers a quick bite of thrill, and hence I've written my thrillers in the form of short stories and novellas. But, a lot of readers told me they wanted my stories not to end, and go on further, so I'm thinking of working on thriller novels in the future. Lastly, I'd like to say watch out for more cliffhangers as my next thriller is going to be in the form of a short-story series!