Sometimes, when you look up the details of a soon-to-be-published book, you will see a handful of reviews gracing the comments section. That leads you to think – how did these people read the book when it hasn't even hit the literary world yet? And that leads to the next question – what are these books called, and where can you get them for yourself?
Well, these books are called Advanced Reader Copies (ARCs) or galley. Authors and publishers circulate these copies among people like bookstagram influencers, reviewers, and book bloggers. These people review the book and post their opinions right around the book's debut date so that other readers don't have to read/buy the novel blindly.
Why are Advanced Reader Copies available for free?
The reason they are available for readers so easily is that these novels are not the finished version. In fact, these are almost-complete novels that will definitely go through a few changes during the publishing process. ARCs are one of the marketing techniques focusing on creating hype around the book. Since there is no publishing process and cost involved, the publisher is willing to send these out as long as they get honest or good reviews.
On the other hand, the readers are getting a free book to read, the unpublished aspect being the cherry on top. Reviewing also has its own perks, especially if you have a dedicated blog or want to make a career in the literary world. Some of these are attracting more followers, getting a good engagement on your content, and improving your reviewing skills.
If you think about it, it's a win-win situation for everyone involved!
Types of ARCs
Many publishers and authors provide physical ARCs! It is where you get paperbacks to review, which you can keep with yourself forever. The easiest way to receive physical copies is to contact the author or the publisher directly. One of the best ways to do this is by requesting it through e-mail.
Contacting publishers is a serious business, as you have to find the exact imprint that published the book as well as the right person to request it. On the other hand, authors are easier to contact because their information is available readily and are likelier to respond. Physical books also have good value, as the errors and typos increase their value for the book collectors.
While there is a risk of lost mails and missed deadlines, you can also try your hand at requesting books from international publishers. But local publishers are a much better option, as they are faster, hassle-free, and more efficient.
Trending these days are digital ARCs, or e-ARCs, which entail receiving an e-book of the book. Many of the platforms online – such as NetGalley and Edelweiss – primarily make these books available online. On these platforms, many books are available to download, while, for the rest, you must put in a request to get them. Once the book is on your profile, it is available to read for a set period of days, which you must read and review.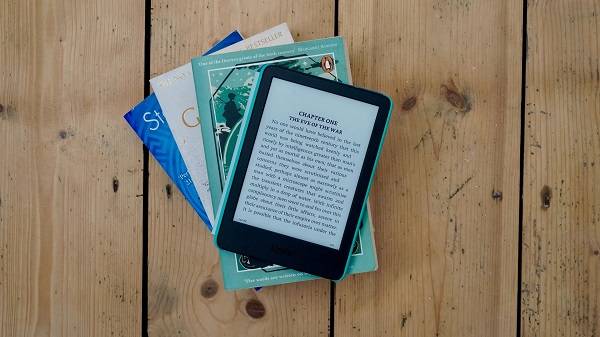 e-ARCs are much better to get on board with because these save the hassle that comes with physical books. There's no hunt for contact details nor personal e-mailing, or the wait to receive the novel.
In case you don't find the book you want to review – which is almost impossible on these platforms – you can always drop an e-mail to the publishers or authors to ask for a digital ARC.
Top 5 Platforms to Become an ARC Reviewer
NetGalley is one of the biggest services in the world of digital ARCs. Operating since 2008, it provides users with galley proofs that they can download to read and review. All you have to do is open an account, put on the links where you usually post the reviews – such as your blog, social media, and Goodreads – and start reading!
It is absolutely free to use, but there is one thing you need to keep in mind. You must provide reviews on time and frequently. Failing to do this will lead to low activity on the website and, consequently, low chances of getting good novels. But it is easy to figure it out – and once you do that, you can become one of the preferred reviewers in no time.
Edelweiss is another official service that works similarly to NetGalley. This digital catalogue platform is designed for publishers to help them manage their books and look into their marketing processes. As a result, you will find a broader range of books covering a lot of genres! To access this, make an account first – for free – by filling in your details and an attractive bio.
The titles available are up for download and request, which you can see from the colours near the boxes – green is for download, and available-on-request books are yellow. The rules for NetGalley apply here, too; you must be consistent and frequent with your reviews to make your profile more appealing to publishers and authors.
Goodreads is one of the most-used book recommendation platforms, where readers learn about books, old and new, paperbacks and audiobooks – basically everything under the sun! While the platform is primarily used for reviews, you can also get ARCs from this. How? Well, there are a handful of ways to do so. The first one is to check the Giveaways tab, where Goodreads provides free books sponsored by authors and publishers. Unfortunately, this feature is only available to residents of the U.S. and Canada.
And that brings us to the next way, which is to join the groups which deal with ARCs and reviews. After joining the relevant groups, you can put in your request for a specific book and wait till the publisher/author makes it available for you. You can even post that you're actively seeking books to review – that will put you on the authors' radar more quickly!  
Publisher's ARC Programs:
If you don't understand the mechanics of these platforms, there is still another way to get advanced reader copies, and that too, straight from the source. Many publishing houses, if not all, have started their own bookstagram programs, which you can sign up for quickly. All of them have their own dedicated rules and regulations, mostly different from each other.
Some popular ARC programs you can check out are the Random House Influencer Program, Macmillan Influencer and Reviewer Program, Harper Bookstagram Newsletter, Flatiron Books First Edition Newsletter, and William Morrow Bookstagram Influencer Program.
These programs provide random books in your desired genre. But if you need to review a specific book, there are many other publishing houses that give forms to request those ARCs. Some of these are ABRAMS Books Social Media Request, Fierce Reads Galley Requests, and Chronicle Books Review Copy Requests.
When it comes to finding ARCs, social media platforms have a trick up their sleeves. And that lies in the hashtags. There are many tags you can keep tabs on, such as #arcreaders and #arcreadersneeded, where you can either find out the latest posts by authors and publishers or find out ARC book reviews by others.
These hashtags will work on any social media platform, from Instagram and Twitter to TikTok and Facebook. You can find good ARCs for you through the posts under these hashtags and start requesting. You will get brownie points if your account is doing well and reflects your dedication to books and reviewing ARCs.
If you don't know which hashtags to look for, here is some help – #arcreaderswanted, #advancedreadercopies, and #arcreview.
ARCs and their little set of limitations
Stepping into the world of ARCs also has a few drawbacks that are not so visible at first. Thankfully, these may seem like a big deal at first, but they will give you the best reading experience once you start working around them!
ARCs may or may not be grammatically correct. As these books are not exactly the published end version, they may have typos, bad formatting, changed dialogues and different final scenes. However, as the main narrative – and the core themes – are the same, these little details don't matter much. Unless you are a grammar Nazi!

Most of these copies come with deadlines; you will have to read the novel as well as write a comprehensive review before that deadline. Sometimes, this can put pressure on an otherwise fun, thrilling activity – reading a book only a few select people have read. But if you are serious about reviewing ARCs, the joy of reading will definitely outweigh the deadlines.

While the publishers and authors need honest reviews, you may feel the need to avoid adding negative points or giving your copies low ratings. But more often than not, being honest is the only way to help other readers and build your credibility. It will help if you ensure that your words don't sound unnecessarily mean; your opinion must act as constructive criticism to the writers!
Dealing with ARCs can come across as challenging. But don't worry, because once you start receiving advanced reader copies, you will find out just how fun and addictive it is to read and review them!
Advanced Reader Copies
,
Digital ARCs
,
Edelweiss
,
Goodreads
,
NetGalley