Books are our best friends. It can give us comfort in the form of words. They can serve as a gateway to other worlds, a bridge to a different past or future, a base for philosophies, and a support system in times of need.
Reading, in a literal sense, can transform your brain and establish distinct patterns within it, according to study. Reading allows you to discover new facts and abilities that you may not have known previously.
While suffering from a mental illness might feel isolating, 20 percent of the United State population Trusted Source suffers from it each year. Therapy and mindfulness are effective ways to seek help. Libraries and bookshops are brimming with possibilities authored by experts and qualified professionals for people wishing to learn new skills outside of treatment.
Books on mental health can help you process your experiences, learn about psychology, and often uncover ways and tools to aid you in your daily life. They can supplement your mental health toolkit by providing various strategies, scientific evidence, and stories from people who have overcome similar challenges.
We've compiled a list of books on depression, anxiety, addiction, self-love, relationships, and other topics.
How to Choose Mental Health Books
Simple to Understand
The finest mental health books are simple to read and keep you interested from beginning to end. Everyone, of course, has preferences. Some people appreciate wit and comedy, while others prefer tales and analogies, and yet others are drawn to pure science. Choose the style that most appeals to you for a memorable and life-changing encounter.
Expert Advice
Our advice is to favor mental health books produced by credentialed experts or that rely largely on insight or research from recognized personalities in the field. Rather than a book of large opinions or personal experiences, doing so gives you a well-rounded, scientifically-backed reading experience. Expert insight books will frequently show you excellent techniques to boost your mental wellness.
Empathetic and Sensitive
When reading a mental health book, the last thing you want to feel is judged or unnoticed. Instead, you want to feel as if the author knows and is attentive to your personal opinions and experiences. Even books that use comedy to help you recall significant ideas and insights should be kind and compassionate.
List of Best Books for Mental Health
Broken Open: How Difficult Times Can Help Us Grow
Author: Elizabeth Lesser
Finding meaning at a difficult time is a basic aspect of growing resilience, which we all need to get through this. And, while "meaning" does not have to entail an emphasis on personal improvement, it certainly can. Lesser blends together other people's stories, her biography, and some practical advice to argue for how we might negotiate adversity in a way that leaves us "broken open and transformed" rather than "broken down and beaten."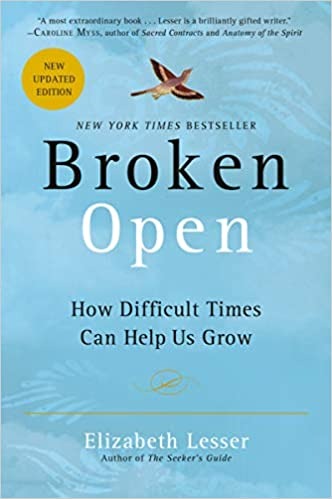 An Unquiet Mind: A Memoir of Moods and Madness
Author: Kay Redfield Jamison
This classic book examines bipolar disorder, a condition characterized by dramatic mood fluctuations, through the eyes of someone who is not only a clinical psychologist and expert on the subject but also suffers from it. Kay Redfield Jamison's unique perspective on bipolar disorder as both a patient and a practitioner has earned An Unquiet Mind a place among the most highly respected works on the subject.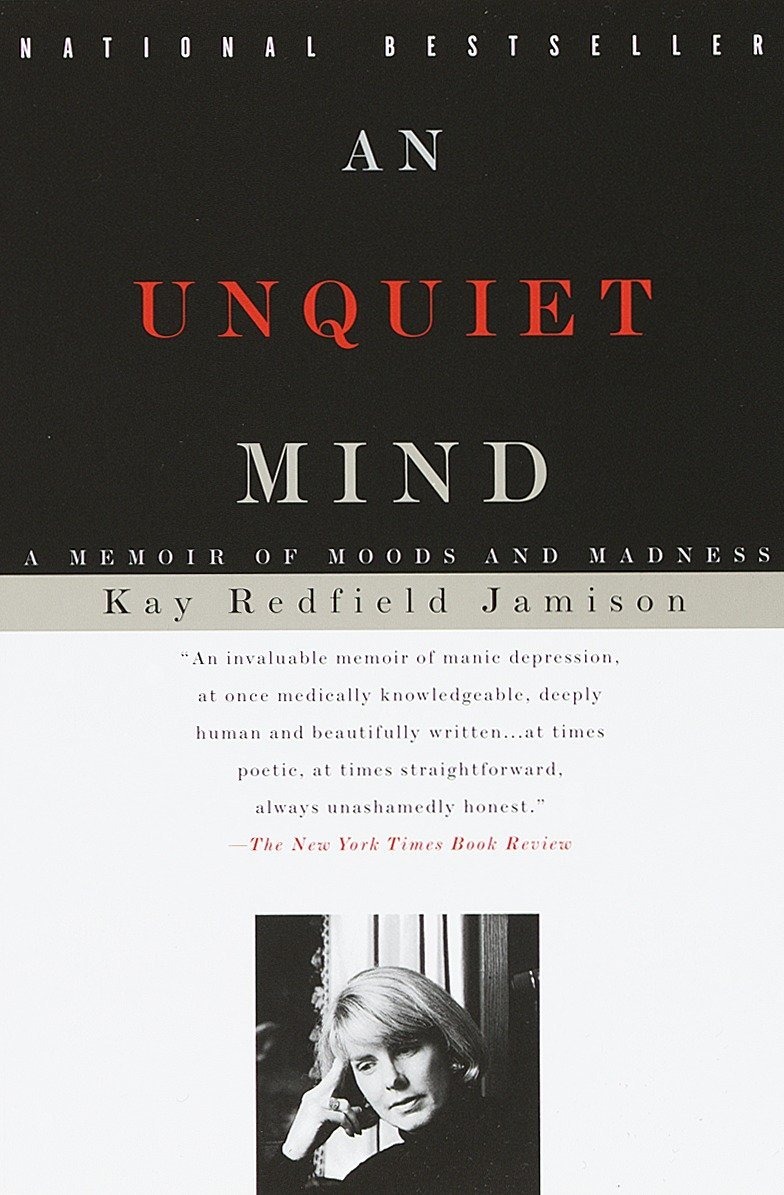 An Angel At My Table: The Complete Autobiography
Author: Janet Frame
Janet Frame was diagnosed with schizophrenia at an early age and spent eight years in New Zealand's mental hospitals. She was going to have a lobotomy and was being given a primitive kind of electroconvulsive therapy (ECT) when a hospital supervisor read that she had earned a literary prize. She was released, and a panel of psychiatrists eventually decided that she had never suffered from schizophrenia. She spent the rest of her life writing novels, poems, and this three-part autobiography about the concept of madness.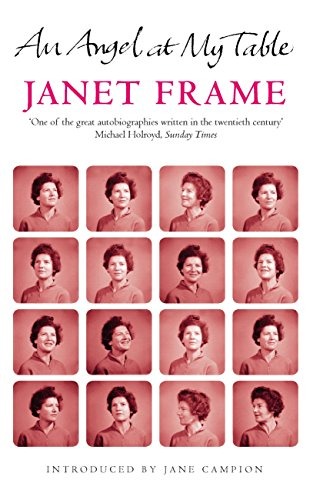 Reasons to Stay Alive
Author: Matt Haig
Many people who have anxiety also have depression, and many people who have depression also have anxiety. In fact, according to a study published in Jama Network, "by 45 years of age, 85% of participants (737 of 869) with a condition had accumulated comorbid diagnoses." The study adds to the evidence that the majority of people who are diagnosed with one mental disease will eventually be diagnosed with at least two. Matt Haig, a writer residing in the United Kingdom, is among the majority. His critically praised and very moving biography delves into how he dealt with both diseases, examining what worked and what didn't.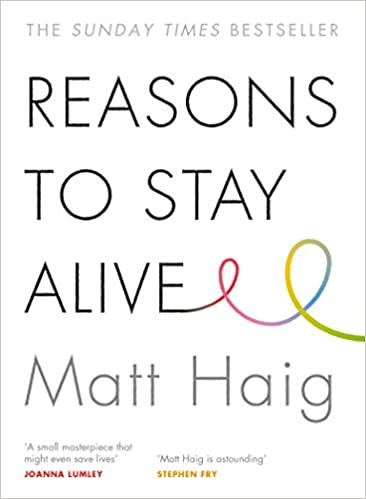 The Noonday Demon: An Atlas of Depression
 Author: Andrew Solomon
This National Book Award winner and Pulitzer Prize finalist is a must-have for any list of the top mental health books. The Noonday Demon examines depression in depth, using both Andrew Solomon's personal experience and the stories of others who have the mood condition. The roughly 600-page book delves into the cultural, political, and scientific aspects of depression as well.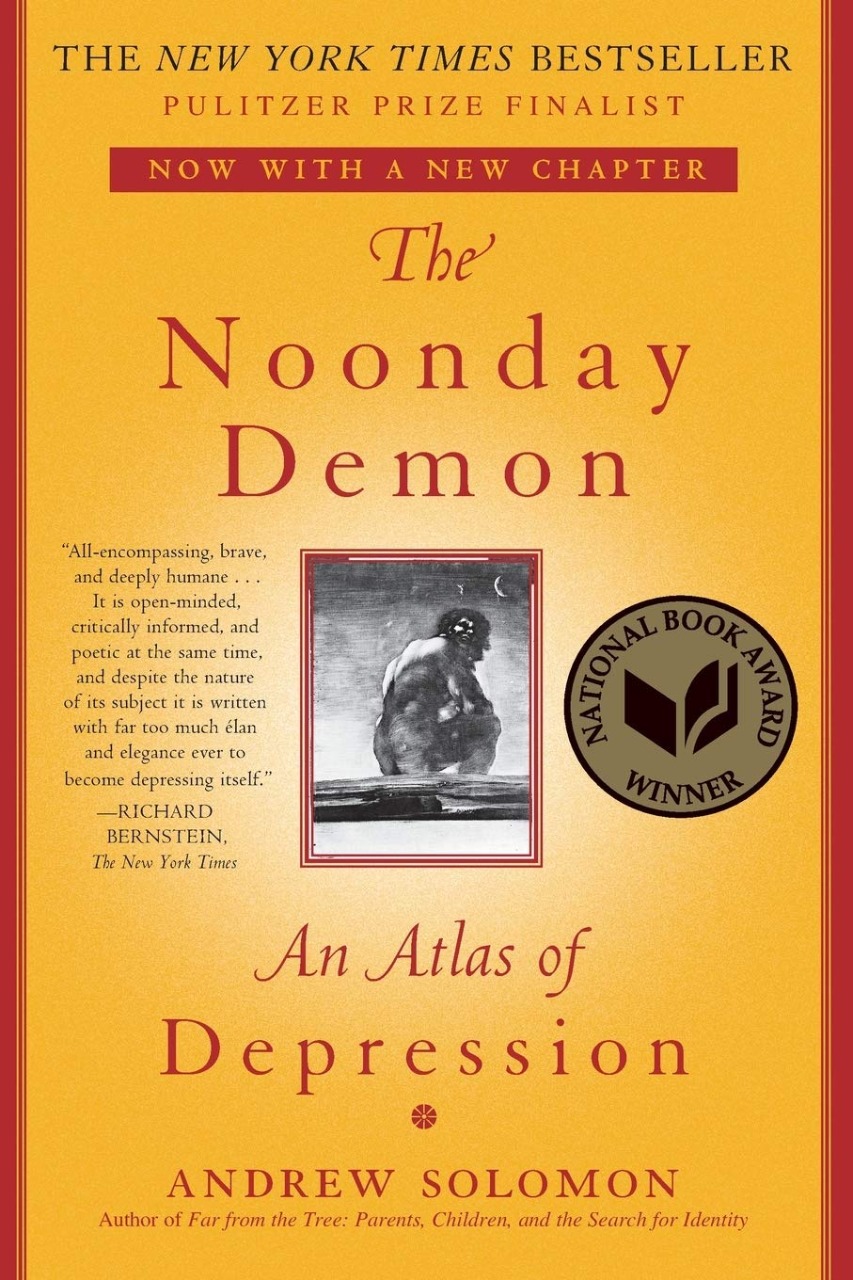 Back, After The Break
 Author: Osher Gunsberg
Osher's passion for mental health is clear, and in this extraordinarily raw and candid book, he reveals the depth of his mental health struggle throughout his radio and television career. Osher has struggled with anxiety, depression, psychosis, substance misuse, body dysmorphia, and obsessive-compulsive disorder. He's found ways to live a full, connected life while managing his illness. It's worth reading just for the amusing footnotes!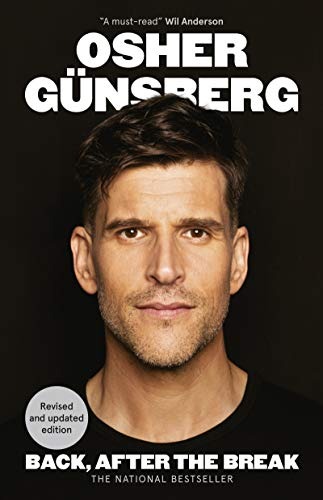 The Happiness Trap: How to Stop Struggling and Start Living: A Guide to ACT
Author: Russ Harris
We have gotten obsessed with the pursuit of happiness as a society. Russ Harris makes a persuasive case in this book that accepting our current circumstances is more important than always seeking pleasure and being disappointed. The Happiness Trap delves into acceptance and commitment therapy (ACT), a relatively new style of psychotherapy that tries to help people manage disorders like anxiety and depression through acceptance and mindfulness practices.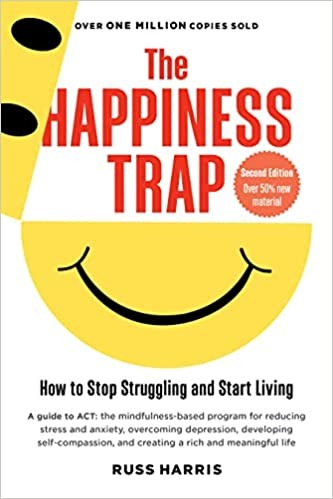 Radical Compassion
Author: Tara Brach
With all that is going on in the world, we require a great deal of compassion, both for ourselves and others. However, developing it can be a difficult task. If you're unsure where to begin, Brach provides a step-by-step strategy focusing on love and forgiveness. Her RAIN meditation method (which stands for Recognize, Allow, Investigate, Nurture) is a practical approach to dealing with challenging emotions and judgmental ideas. (Radical Acceptance, Brach's other work, has also been recommended.) Both are useful abilities to cultivate during this period, so it depends on what you require!)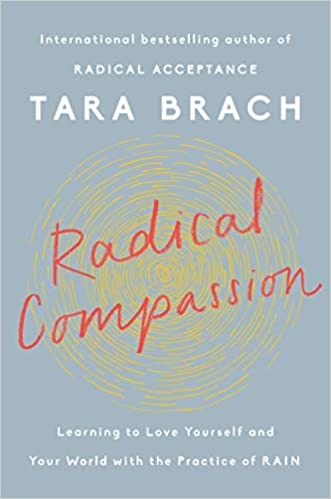 The Grieving Brain: The Surprising Science of How We Learn from Love and Loss
Author: Mary-Frances O'Connor
Grief can hit us like ocean tides, or a never-ending twilight. Intrepid research into the science of mourning is conducted here by a psychology professor, offering unexpected tools to sustain us as well as findings about the brain and suffering, selfhood and community. "Neuroscience is part of the current conversation," O'Connor observes. "By concentrating more closely on how brain circuits, neurotransmitters, behaviors, and emotions are activated during grief, we can connect with those who are now suffering freshly."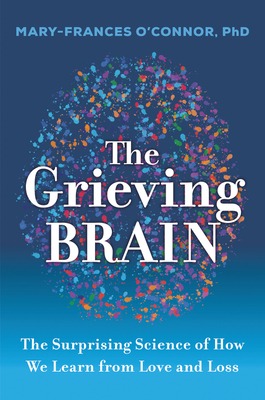 A Molecule Away from Madness: Tales of the Hijacked Brain
Author: Sara Manning Peskin
A professor of clinical neurology at the University of Pennsylvania digs deeper into the chemicals that can cause otherwise healthy brains to go haywire in a series of short, witty case studies. According to Peskin's research, two seemingly contradictory facts can be true: Even if our bodies are strong and durable, a single typo in our genetic alphabet can disrupt our brains and behavior, transforming "a normal protein into one that targets the mind."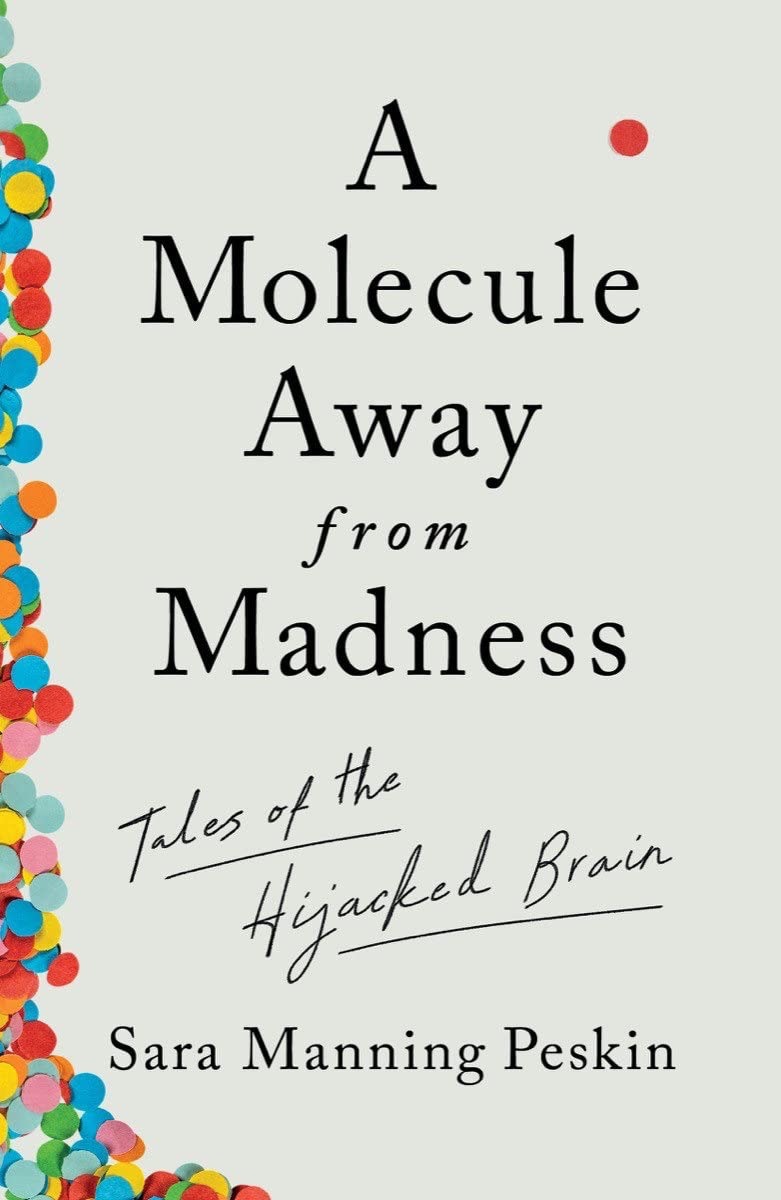 First, We Make The Beast Beautiful: A New Journey Through Anxiety
Author: Sarah Wilson
Sarah Wilson is a journalist, former reality TV star, and author whose life has been influenced by sleeplessness, bulimia, obsessive-compulsive disorder, depression, mania, and bipolar disorder. This book looks into the scientific evidence, facts, and figures surrounding anxiety disorders, as well as Sarah's personal experience and coping mechanisms. She suggests intentionally investigating and accepting worry to learn what it may teach you about the beauty of life.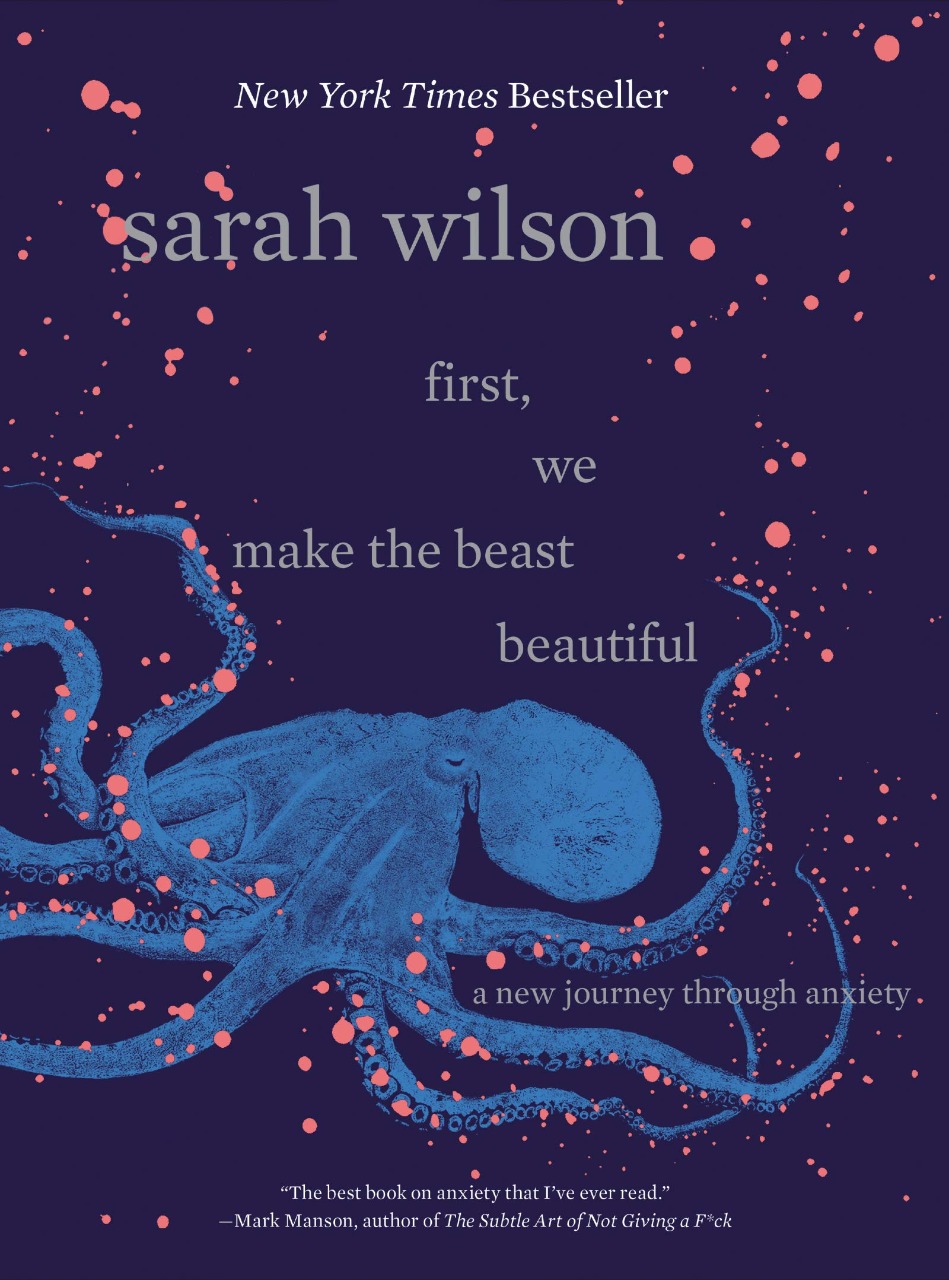 The Courage to Be Disliked
 Author: Ichiro Kishimi and Fumitake Koga
The link between coping during a pandemic and releasing ourselves from caring about the judgments and expectations of others may not be clear at first glance, but this book is full of pertinent, timely knowledge. Who among us isn't dealing with the challenges of setting boundaries, sharing possibly unpleasant information, and navigating a difficult new normal? Aside from that, Kishimi and Koga discuss self-forgiveness and self-care, all of which are essential abilities.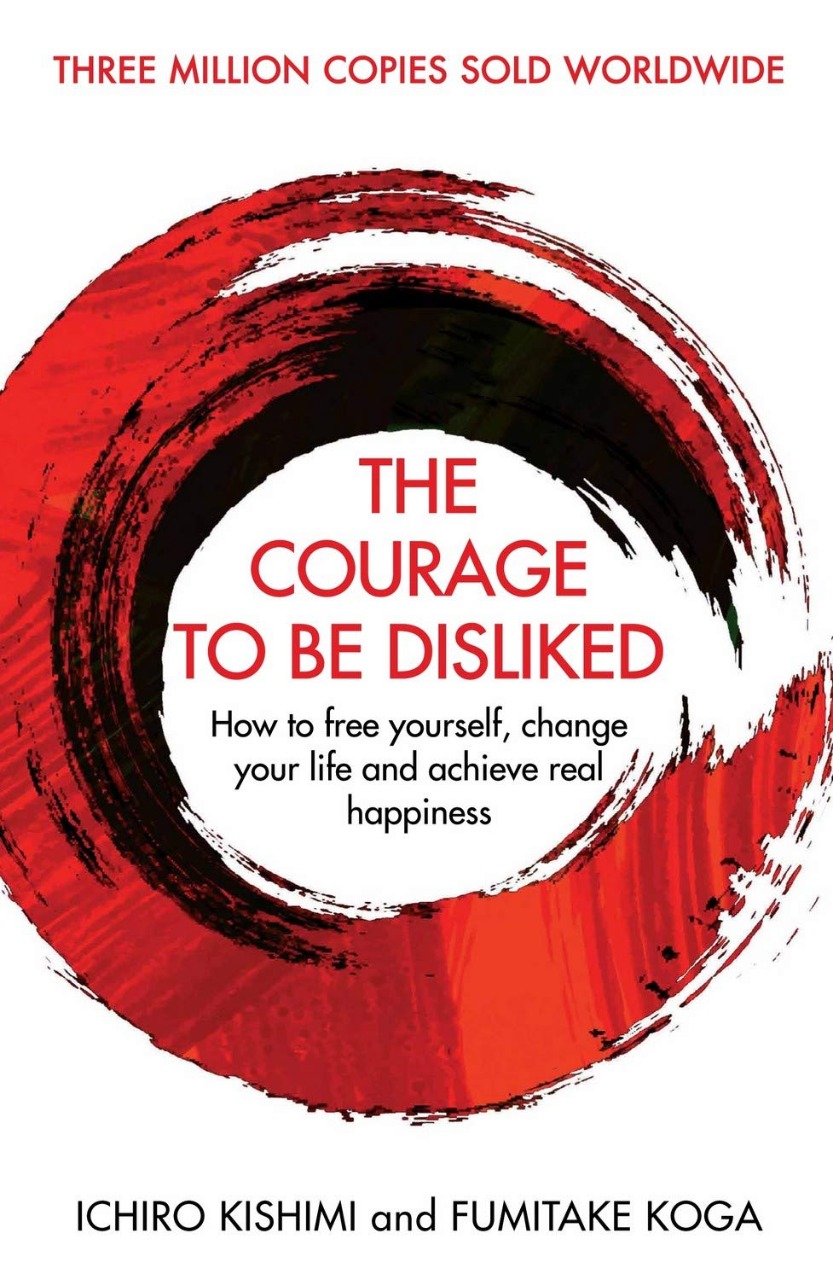 Conclusion:
Sharing and expressing oneself are two essential components of enhancing one's mental health. It puts things into perspective for us and protects us from the misery of suffering alone.
The books suggested in this post will assist you in getting started with spreading the word about wellbeing and implementing strategies for yourself. As we all know, happiness begins within, and focusing on the correct things is the key to living a balanced life.
First
,
We Make The Beast Beautiful