One of the most exciting things a reader looks forward to is the new releases. These days, publishing a book means hyping it up on social media, giving juicy snippets to readers, and even giving away the manuscript for review. As a result, most readers not only know about the upcoming books but can also decide whether it is worth reading.
Now that we kick off the second quarter of the year, all the readers are more than ready to read the books to be released in the next three months. Admittedly, there is an influx of new releases every year, making it difficult to pinpoint titles that seem like bestsellers. But you don't need to do that hard work! You can just refer to the novels picked here just for you.
Publication date: April 4, 2023.
Don't confuse this title with the usually lively celebration that is the homecoming. Kate Morton's Homecoming is much more sinister, mysterious… and unputdownable! The story focuses on Jess, a journalist who tries to get her life back on track after being laid off from her job. Her escape ticket is a phone call informing her about her hospitalized grandmother, Nora. Jess is surprised to see her once vibrant grandma has become weak, erratic and distracted, making her feel something is wrong.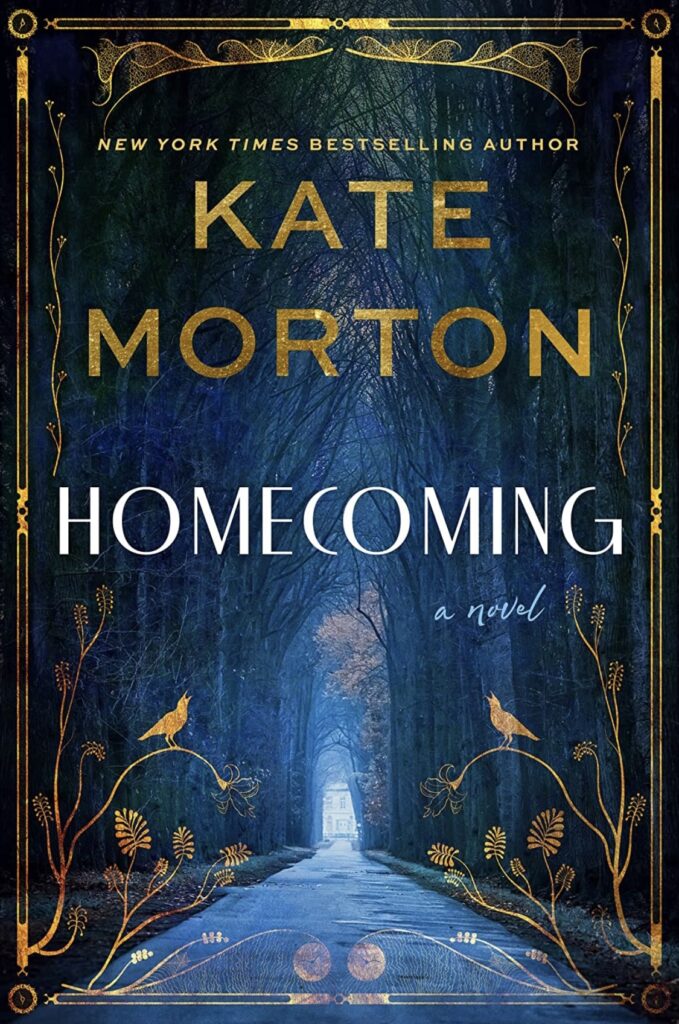 She goes digging and discovers a true crime book with an infamous 60-year-old cold case about the Turner Family. This family of five, a woman and her children, were murdered on a picnic on their property. Now, it could have been a fun read for Jess. But she discovers this tragedy is more closely linked to her family than she could've even imagined.
It is difficult to make different timelines co-exist. So, Morton's skills really shine through the seamless tandem between the two timelines – the present and the period of tragedy. Each character portrayed – and there are many, mind you – is different, engaging, and adds something of their own to the story. The rural Australian setting, the emotions dripping from each word, and the rich narrative help you turn page after page. But it's the delicious twist at the end that will be the most cathartic!
With My Little Eye – Joshilyn Jackson
Publication Date: April 25, 2023.
Meribel Mills may be a forty-touching actress, but her hype is still alive. Unfortunately, she learns about this hype through the number of creepy letters she receives. Meribel is not concerned – but that changes when she realizes this person is potentially breaking into her house and stalking her. She is concerned for her and her daughter's life, which prompts her to move to Atlanta. However, her hopes to start a new life go down the drain when she still feels the presence in this new area too.
How will she find out? What happens if it's a man close to her? Will she be able to protect her daughter too? If you have these questions, you can find those in Joshilyn Jackson's With My Little Eye. The book takes the fan-stalker trope to another level, peppering in a dark twist by the end. Many characters float in and out of the narrative, but everyone has a role to play. But the most loved character in this novel is undoubtedly the daughter, Honor. She is a teenager, on the autistic spectrum, and a badass!
The only problem that seems to be is the structure. The chapters are written from different POVs, which are not made clear at all. Hopefully, it will be repaired before the book lands in your hands in April.
Happy Place – Emily Henry
Publication Date: April 25, 2023.
In Emily Henry's Happy Place, you are introduced to one of the most perfect couples. At least that's what Harriet and Wyn's friends think. Because they've already broken up for almost half a year and haven't told anyone. Their little lie has them pretending they are still in love for the annual getaway to a cottage by the sea in Maine. The plan seems great if the couple doesn't consider the fact that they are still pining for each other.
The book jumps between two periods, the present and the past times at their happy place, i.e. Maine cottage. It is only told from Harriet's perspective, but how it is written gives enough time for everyone to come into the spotlight. Even the setting has its own part to play, inducing second-hand nostalgia in the readers.
Even though the tropes used are common enough to become repetitive, the writing makes them fresh. And that works out well because the novel is a little bit on the melancholy side, focusing on the loneliness after separating and the power of friendship.
Reading Happy Place will make your emotions explode and then put them together with the same intensity. Definitely worth reading!
No Two Persons – Erica Bauermeister
Publication Date: May 2, 2023.
Many readers have a soft spot for books that shows an author's journey closely, like reading a book within a book! No Two Persons is one such novel featuring Alice, a 25-year-old author. She has recently written her debut novel, Theo, and naturally, it falls into the hands of nine people, to be exact. Some of these are a literary agent and her agent, an audiobook narrator, a homeless teen, and an artist.
As no reader interprets a book the same, Erica Bauermeister lets these ten characters explore Theo in their own way. The characters are the strongest feature of this novel, which gives us a unique perspective of this supposedly thought-provoking book. They have extremely different backgrounds, ideologies, and beliefs. As you can see, there is no direct connection between these people – but they are still tied together by Theo. You can even say this fictional book is the main character, not Alice!
In a way, it is a subtle commentary on how readers all around the world will perceive No Two Persons. The book will definitely manage to speak to you and stir the right emotions as you flip the pages!
The Making of Another Major Motion Picture Masterpiece – Tom Hanks
Publication Date: May 9, 2023.
Many actors and celebrities have tried to enter the book world. And now, a prominent name will be added to the list – Tom Hanks! Unlike many others, he writes a purely fictional story in The Making of Another Major Motion Picture Masterpiece. The novel is about making a movie from a comic book, The Lathe of Firefall, written in 1970. It is told in parts, progressing from the comic's background to assembling the crew for the movie.
The focus is more on the aspect of filmmaking and just how much people, effort, and passion go into building one movie. There is a flurry of characters, fiery dialogues, and funny anecdotes that build up to the conclusion. It moves forward like Abram Maslow's hierarchy of needs, with the top part occupied by the goal, i.e. the Major Motion Picture Masterpiece.
The most exciting feature of the novel is the comic books. These are three in total that are written by Hanks himself and illustrated by the infamous Robert Sikoryak. Moreover, you can see a distinct Hanks essence between the words. After all, he is impressive on the screen – and this quality is visible in the novel as well. You won't even believe it is written by someone who is a recent figure to have entered the literary world!
The True Love Experiment – Christina Lauren
Publication Date: May 16, 2023.
Christina Hobbs and Lauren Billings have once again come together to write a fresh romance! In The True Love Experiment, you find Felicity Chen, who is a best-selling romance novelist. She realizes that her life is devoid of the love she writes about in her novels. And then, she catches the eye of Connor Prince, a documentary filmmaker on the hunt for a lead for a reality TV show. He manages to convince her to be the star, and thus, the filming of the True Love Experiment starts! But fate has another plan, as Fizzy finds herself drifting towards the filmmaker more and more.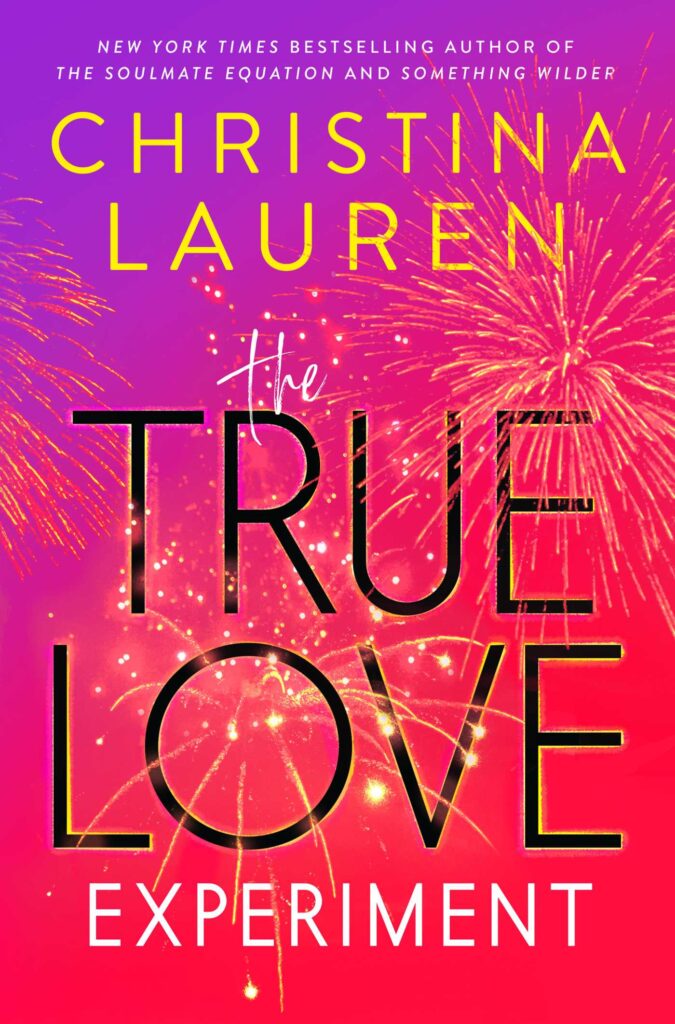 The chemistry between the characters is well-developed, and you can't help but fall in love with them. The novel also dabbles in lesser common tropes, like reality tv and single parents, and balances them beautifully against the usual friends to lovers and found family. The story may seem basic from any summaries you read. And that's fine because the real magic lies in the masterful way Christina Lauren writes the romantic and fluffy story!
Fans have been waiting (im)patiently for this novel because Fizzy is not a new character. In fact, she is the best friend of Jess Davis, the protagonist of The Soulmate Equation. So, if you are a fan of Jess and River, you'll get along just fine with Fizzy and Connor!
Lady Tan's Circle of Women – Lisa See
Publication Date: June 6, 2023.
The period is the 1500s, in an unknown part of Ming China, when men were the only doctors for everyone. Tan Yunxian is a part of an elite family, raised by her grandparents to become a female doctor in China. She learns about Chinese medicine and how she can use it to treat illnesses. Her studies lead her to Meiling, an aspiring midwife.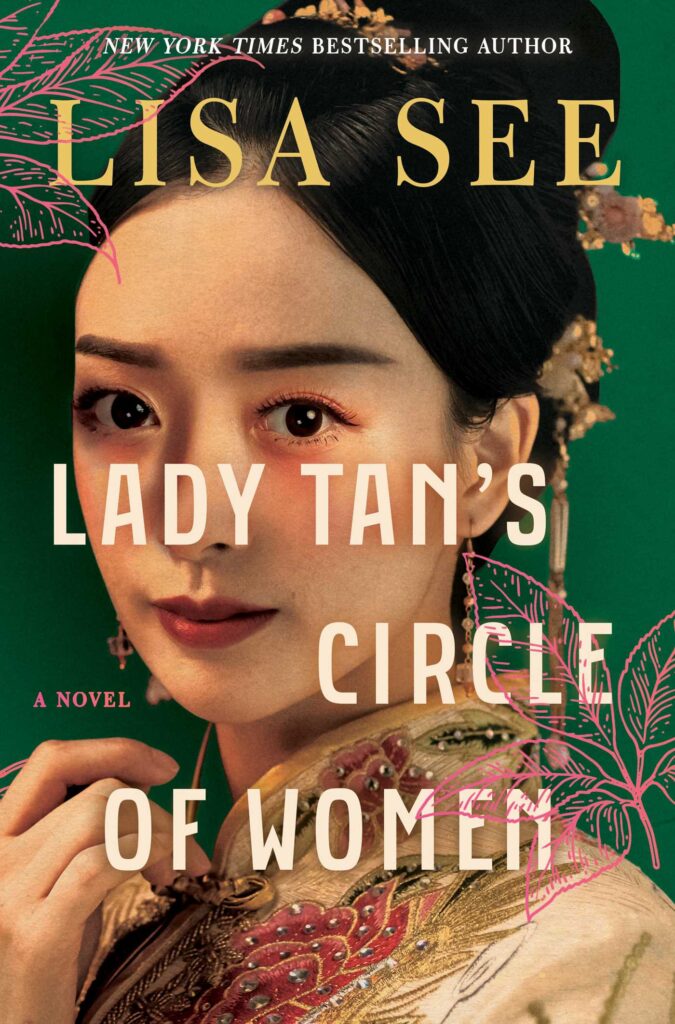 She has a friend, supportive grandparents, and a purpose in life. But it all changes when she is forced into an arranged marriage. The mother-in-law bans her from doing anything that is not remotely related to the job of the wife. And she is the perfect one until she snaps!
This headstrong character is the protagonist in Lisa See's new novel Lady Tan's Circle of Women. The book gives readers a peek into Chinese history, culture, and medicine with descriptive narration. Even with the heavy detailing, the book ties a tight braid of facts and fiction, with emotions interspersed between them.
Moreover, it is based on Tan Yunxian's Miscellaneous Records of a Female Doctor. If you like a book with fictionally modified history, See's upcoming book will be a hit with you!
The Only One Left – Riley Sager
Publication Date: June 20, 2023.
Get your fill for horror and gothic with Riley Sager's latest, The Only One Left. This exciting story takes place in Hope's End, an almost-ready-to-fall mansion on the edge of a sea cliff. The Hope family living there were murdered back in 1929, with the surviving daughter thought to be the murderer. Her health deteriorated after the tragedy, leaving her to communicate with her only working hand.
Now she is 70 years old, frail and in need of a caretaker, as her last one fled. This brings Kit McDeere into the picture. She readies herself for the handsy job until Lenora wishes to tell her everything by typing on the typewriter. But the story turns out to be highly different from what Kit – and the town believed. And she realizes the crippled woman she is caring for might be more dangerous than she thought – maybe even more than her.
From the story to even its setting, the novel is as mysterious as it can get. It almost read like a soap opera, with complex relations, tangled storylines, and dramatic reveals. The narrative poses an eerie quality, which adds the right amount of appeal for the unreliable characters and red herrings. This book will quench your thirst for some gothic mystery, especially with the twist you never saw coming!
The Seven Year Slip – Ashley Poston
Publication Date: June 27, 2023.
You can find your love tomorrow… or in someone who lives in the past, but you can still see him in the present. If you ask how this will work, wait for Ashley Poston's The Seven Year Slip. Here, readers find themselves looking at Clementine's life. She is an upcoming publisher with an artistic personality. However, she recently lost her happy streak after losing her best friend and aunt.
Clementine has inherited her aunt's place, which can surf through time, seven years back or in the future. Because of this little slip, she wakes up one day to find a stranger in this apartment. Iwan seems charming, kind, and everything Clementine could hope for. There's just one catch – she has travelled seven years back and loses him when she gets to the present.
The novel's concept is unique, and Poston executes it fairly well with the poetic yet enigmatic narration. The overlap between the two timelines is not overwhelming at all; it just adds to the novel's magic! However, the way the feelings of heartbreak, grief, and love are delicately handled is enough to lure the reader in.
These are only some of the many novels released in the near future. And with how the readers react, these will be welcomed lovingly, no matter the genre. So, now that you know what the next few months have in store for you, you can update your to-read list!