Everyone is busy nowadays. So much that they don't have time to sit down to rest, watch mindless T.V. or even read. While there is no potential remedy for the first two, readers do have a way to read while working. That escape comes in the form of audiobooks!
An audiobook is when a narrator records a book in his or her voice. That way, as you work, the audio paints the picture of the book in your mind. It is a pretty great way to read, especially for people who can't find time for books in their busy schedules.
There are many audiobooks in the market – well, enough to put a few of them as all-time favourites. And now, it is your time to discover these beloved books!
What makes an audiobook appealing?
Audiobook is not just about reading the story and calling it a day. An author provides the story, but the narrator has to take care of the other things. A flawless blend of these features increases the audiobook's quality, making it appealing. These features are listed below:
When it comes to audiobooks, narration and script go hand in hand. A narrator will not deliver his best if it's an average story and vice versa. A book needs to capture the narrator's emotions. In turn, the narrator must capture the author's message. Thus, a great story and a good narrator must come together. Only then can this combo bring forth the best results – a fantastic audiobook.
A narrator is responsible for giving voices to the characters. This will ensure that it doesn't feel bland and that you can distinguish between the dialogues. But is the narrator doing something to make the characters lively? They should feel the story's energy and try to put it into their narration. The appeal of an audiobook increases only if the narrator perfectly delivers all the characters.
Narrative voice and style:
Narrative style may differ from person to person. Whether it is good or bad is decided by your subjective opinion. But a narrator's voice and style should be in tandem with the story. They should know how the story flows and how to mould their style for it. For instance, if the mood of the story is sombre, a cheerful narrator will send the wrong message to the readers.
Top 7 Audiobooks of all times
Educated – Tara Westover:
Narrator: Julia Whelan. Length: 12 hours, 10 minutes.
Tara Westover was born in a survivalist family in rural Idaho. She lived in a family of a controlling father, a frustrated mother and a pack of seven different children. Their herbalist mother would make them find flowers and herbs. While their father would expect them in his yard full of cars, crumpling and risky. The law of this household was No hospitals, no education and no contact with society.
But Tara's determination was a force to be reckoned with as she educated herself. In fact, her education was enough to put her at Brigham Young University. And from there, she never looked back, ultimately ending at Cambridge for her PhD.
She recorded all her life experiences – the good, the bad and the ugly – in Educated, a poignant memoir. The written pages weave the themes of family, trauma, and self-creation in an intense way. But it's the audiobook – with Julia Whelan's emotional narration – that leaves a mark on the reader's minds.
The Dutch House – Ann Patchett:
Narrator: Tom Hanks. Length: 9 hours, 53 minutes.
Tom Hanks has given life to several characters with his deep voice and impeccable narration. The Dutch House is his latest venture, where he alleviates Ann Patchett's story to another level. The story centres around Danny Conroy and his sister, Maeve and their relationship with their childhood home. Their father, Cyril, purchased this home – the Dutch House – as a gift to their mother. But things had gone south quickly, with the siblings now facing the repercussions of their parents' decisions.
The house now sits in their stepmother's hands, who has long since banished them from ever stepping inside the gates. Even when they are adults with their own lives, the siblings can't seem to ignore this sole link to their past.
It is a profoundly symbolic and compelling novel. And to hear its paragraph after paragraph in Tom Hanks' soulful voice? This book is a must-listen!
Becoming – Michelle Obama:
Narrator: Michelle Obama. Length: 19 hours, 3 mins.
Michelle Obama is a lady known by all. She is strong, tenacious and an inspiration to many. However, the journey to becoming so isn't easy – you can read about that in her memoir, Becoming. Published in 2018, the book starts with her roots, taking the readers through her education, career path and romantic relationship with Barack Obama. It also gives an intimate perspective on her position as the USA's African American First Lady.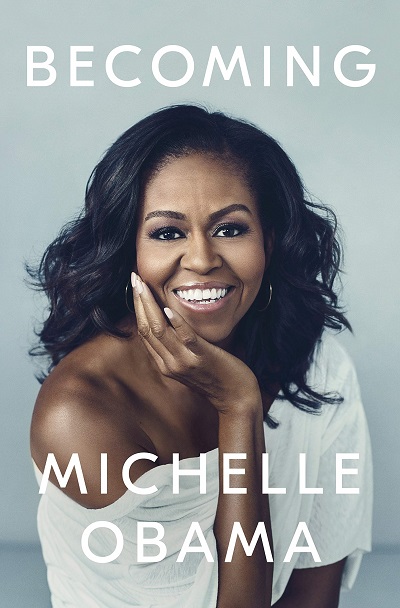 Even with such a poignant narrative, the book manages to be fascinating and fun and touches your heart in the loveliest ways. The book audio is even better. Why, you ask? Because it is narrated by Michelle Obama herself! Her soulful narration has made the audio edition one of the most popular reads globally. In fact, the audiobook has won several awards, including a Grammy for Best Spoken Word Album in 2020. You definitely can't afford to ignore this audiobook!
Narrator: Toni Morrison. Length: 12 hours, 3 mins.
Toni Morrison is one of the brightest authors the world has ever seen. It is, therefore, no wonder to see one of her beloved books making it into the top 7! The story focuses on Sethe, the former slave who now lives in Ohio. But even after all this year of burying the past, she is still tied to it. And that link only strengthens when a mysterious girl comes into her life, calling herself by the name of her dead daughter.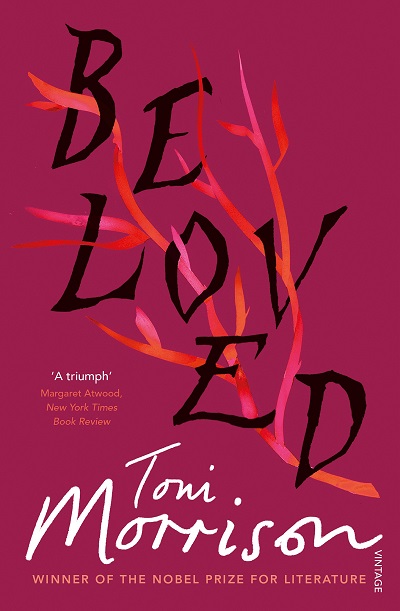 Beloved is shockingly heartbreaking, where Morrison portrays the grief and suppressed anger of former slaves in a subtly strong way. This audio version of this award-winning book is equally powerful. And with Morrison herself narrating it, you actually feel the book!
A Game of Thrones – George R.R. Martin:
Narrator: Roy Dotrice. Length: 33 hours, 46 minutes.
Who doesn't know A Song of Ice and Fire? A fantasy world full of greedy, powerful families fighting for the throne. And A Game of Thrones is the first book that starts it all. The House Lannister is ruling Westeros, and everything is deceptively peaceful… Until it isn't. To keep it too simple, fights brew over who should be the next king while a supernatural threat blooms in the icy north.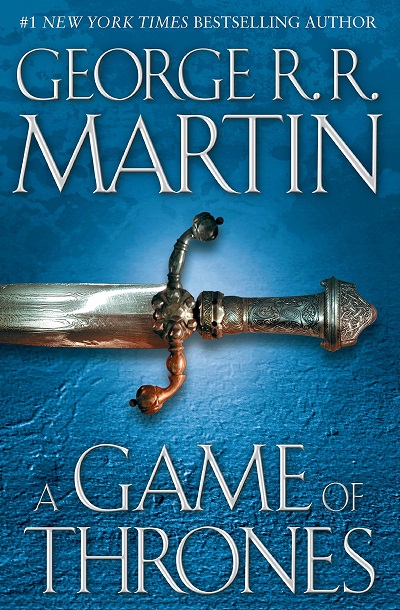 If you want to read this book – and the series – but think it can be too time-consuming, well, you're in luck. Roy Dotrice, the famous British actor, has lent his voice to all the books in the series, including the first one. Martin might be the genius behind the story, but it is the narrator, Roy Dotrice, that brought the book to life. And it is exactly what draws the readers to this audiobook after all this time.
I Know Why the Caged Bird Sings – Maya Angelou:
Narrator: Maya Angelou. Length: 10 hours, 12 minutes.
Deemed to be an American classic, I Know Why the Caged Bird Sings is Maya Angelou's debut memoir. It is the first of the seven-volume series that follows the life of teen Marguerite (Maya) in a racist community in Stamps, Arkansas. When a traumatic experience gets Maya down and makes her a recluse and mute, she finds peace and strength in books. The book ends with Maya giving birth to a beautiful baby boy.
The summary doesn't do justice to the unnerving charm of this memoir. The experiences Angelou went through – rape, identity crisis, racism and the power of literature – feel more real, as if you're beside her through it all. This must also be why the audiobook – narrated by the author herself – is one of the all-time favourites! It is immersive, soulful and conveys the message flawlessly.
Born a Crime – Trevor Noah:
Narrator: Trevor Noah. Length: 8 hours, 44 minutes.
If you search popular late-night shows, Trevor Noah's show will appear in the top 10 – that's how amazing and well-spoken he is. This South African comedian deviated a little from his job in 2016 to publish a book! His book, Born a Crime, is autobiographical yet infused with comedic language. While it regales about his life as a mixed-race child, most of the story shows appreciation for his mother. He writes how her old-school tough love helped shape his life as it is today.
The book was so well-received that it inspired U.S. senator Tammy Duckworth to write her own memoir. The audiobook is equally inspiring, with Noah's own voice narrating his own story. His narration definitely makes all the difference.
Audiobooks are highly accessible, effective and easy to navigate. Thus, if you want to start reading – or increase the number of books you have read – you can begin this literary journey with these seven glorious audiobooks!
A Game of Thrones
,
Beloved
,
Born a Crime
,
I Know Why the Caged Bird Sings