Gone are the days when books were only considered as a leisure time activity! Book lovers have found ways to incorporate reading into their career paths. Over time, a plethora of interesting jobs have been listed that revolve around all types of books! But if you are still trying to figure out how to turn this rewarding hobby into a career you will love, here are some unique options for you.
Teacher/Professor:
Reading is understanding the text and explaining it to yourself in simple words. And what does a teacher do? Take a complex topic and explain it to you in simple language. With such similarities, it is not a surprise to see reading and teaching go hand in hand!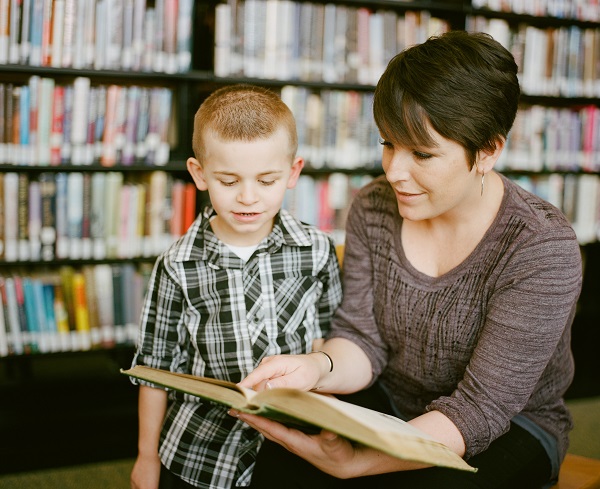 As a teacher, you must educate students, give them homework and grade them. You should also help create a curriculum and look into the class' progress.
Professor also teaches – but they have more responsibilities. They publish their research, attend conferences, and secure grants, among others. And yet, this job is more fulfilling than taxing.
Requirements: A degree in your subject of choice. Followed by a degree in Education (B. Ed. And M. Ed.). You can also enroll for other certificate courses related to teaching to enhance your knowledge.
Author:
No author can claim they hate books. In fact, the dream of writing your own book stems from reading! To become an author and write a book, you must first understand what goes into writing. And reading helps you understand that.
Not only do you get help with structuring, but you also learn about executing your content. For example, if you want to write a romance novel, it helps if you have read such books and know what goes into it.
Other extra duties are publishing your manuscript, widening your network and conducting workshops. Being an author is flexible – you can freelance or work full-time!
Requirements: As authors can come from various fields, there are no specific requirements. Skills like focus, creativity, and discipline are much needed.
Content/Copy Writer:
Bill Gates, in 1996, wrote an essay explaining the power of content, titled Content is King. He may have talked about content broadly, but the title is very applicable to content writing! Because the field of content and copywriting has started gaining momentum.
As a content/copywriter, you produce content for websites, blogs, social media and more. You can write for various fields, from lifestyle and travel to healthcare and technology.
Many people are turning to this career, whether they like to read or not. But reading provides a favourable edge over others. Why? Reading helps you with content ideas, improves your writing skills, and gives you the patience to research your topic!
Requirements: Though not mandatory, a degree in English, Journalism, and Marketing does help. Skills like time management, research, adaptability, and people skills are a must.
Librarian:
A librarian is one of the first jobs people think of when making a career out of reading. You are amidst thousands of books; get to read them and talk about them. What's not to like? In reality, the job of a librarian is much more nuanced.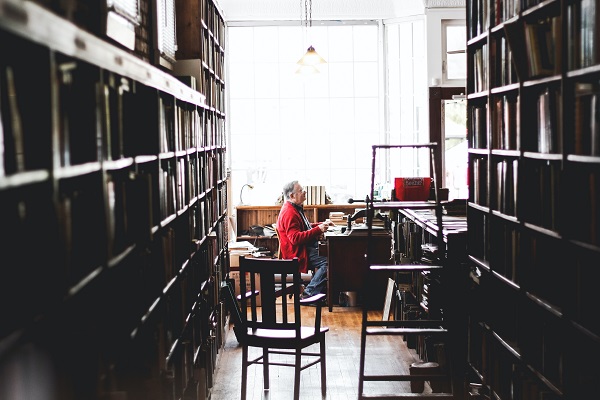 You have to assist the visitors in finding the right book. And for that, you must be knowledgeable about all the available books. Other duties include ordering and keeping track of library materials and solving issues that may arise. If it is a big library, you have to manage the staff there.
On top of that, you also must ensure you frequently update yourself about the literary world. As you can see, it is an intricate job! Only a person who loves books and helping others can do this job with finesse.
Requirements: Graduate or Postgraduate in Library Science/Documentation Science/Information Science.
Bookstore owner:
If you choose to become a bookstore owner, you can use books to make a career! This job has the potential to become a rewarding one, whether you work in chain bookstores to own it yourself.
You get to interact with and guide your fellow readers, keeping track of books and ordering on demand. Other duties are being in contact with publishing houses and displaying new releases. On top of that, you can keep yourself updated about the latest book trends!
Nowadays, it is a common practice to combine a bookstore with a café. In these book cafés, people read the books available and have some snacks alongside. If you own a book café, you can have more readers coming in! It is definitely a reader's paradise.
Requirements: Training in entrepreneurship and business helps a lot. You also have to learn about the book industry and business.
Translator:
Relying on Google Translate isn't always recommended. It is precisely why the world looks for skilled translators! As the world comes closer, this job is more important than anything.
The job description is to read or listen to the content in one language and convert it to the other. And for you to go for this job, you need to know at least two languages. The more, the merrier! Translating something is an intricate work. You act as the bridge between the two languages (people and culture). One mistake could harm the entire translation!
An essential thing you need to succeed in translating is great reading and comprehension skills. And what's a better way to hone that skill than reading?
Requirements: Degree, Diploma, or Certificate course in Translation, Interpreting, or your desired languages.
Literary Agent:
A Literary Agent is someone who makes every writer's dream come true. How? By helping their manuscript become a book!
If you become a literary agent, your job is to find an interesting story from the sea of manuscripts. Once found, you have to connect that story and the writer to the proper publisher. Basically, you are the middleman between the writers and the publishers. You can work in a big office, in publishing houses or freelance.
The most important task of a literary agent is reading. You have to read hundreds of books and pick one that will appeal to the readers. And this skill can only become flawless if you are a book lover.
Requirements: Degree in English, Journalism, or related fields. You also need fantastic reading, comprehension, communication, and negotiation skills.
Publisher:
A publisher is the epicenter of the book publishing process. Becoming a publisher is a huge responsibility. You must review materials, meet the creators and authors, and manage their teams. And those are just a sliver of the full scope. But among their many duties, one is promoting reading culture.
Only an avid reader can understand the importance of reading habits. The books you publish give the writers a platform to step into the bookish world. And the readers get the opportunity to explore this world. There are many types of publishers you can go for. Textbooks, professional, trade, and so on – you can choose one you'll be comfortable in.
Requirements: A degree in literature, journalism, or marketing may be preferred. You will also need experience and communication and management skills.
Researcher:
The scope for being a researcher is vast, as they benefit every field. In simpler terms, a researcher collects, analyzes, and organizes given data to solve issues and find patterns. A researcher has to be comfortable – and knowledgeable – with the field they have chosen.
For example, a literary researcher has to be aware of the academic world as much as possible.
But no matter what discipline you are working in – you are reading. You are perusing the information and analyzing it. It's true when they say that reading is the centre of any research. And being interested in reading all kinds of material – not only fiction – it's a cherry on top!
Requirements: A degree (or PhD) in the relevant field. Preferred skills are discipline, planning, communication, and teamwork.
Honorary mentions:
Lawyer: A lawyer's foremost duty is to provide legal aid to their clients. During the rest of the time, though, they are busy analyzing legal cases, documents, and law books. Admittedly, it is the opposite of reading fiction. But the ones who prefer non-fiction will love this job!
Social Media Manager: This is one of the upcoming and essential jobs these days. Here, your job is to effectively promote the brand you're working for on social media. You have to be creative with your words and skilled in telling stories. Readers with a knack for writing can fare well as a Social Media Manager.
Literary Coach: The duties of a Literary Coach are the same as that of a Sports Coach. Only the field is different! As a literary coach, you must train teachers to improve their skills. This training will cover teaching, writing, comprehension, and, of course, reading skills. You can also help writers in making their books ready for publishing.
Many more job options involve reading and comprehension. It's possible as reading is a rather flexible hobby. It can weasel its way into any field it wants. So, rest easy, book lovers, because you can convert their hobby into a job!